So, the Barbie head didn't work as well as Barbie hands.
I actually
was
wondering, what was keeping her so quietly occupied, while I baked?
Notice the cut hair behind her...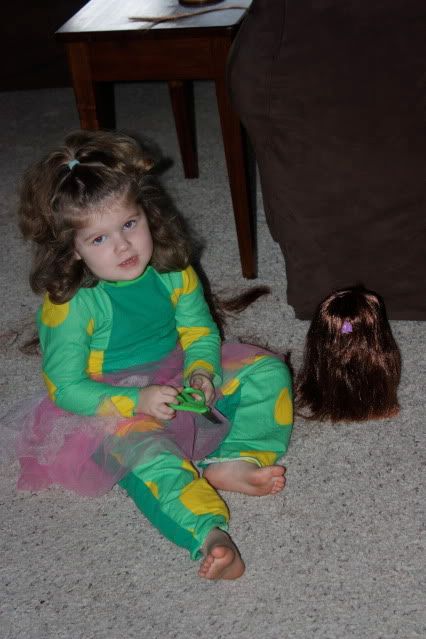 She'd been asking to decorate cookies all week, so I set that up.
Then, I baked the mother of all cakes for Ga-Ga's birthday.
It's SIX layers!
But, what's inside?
Wait for it....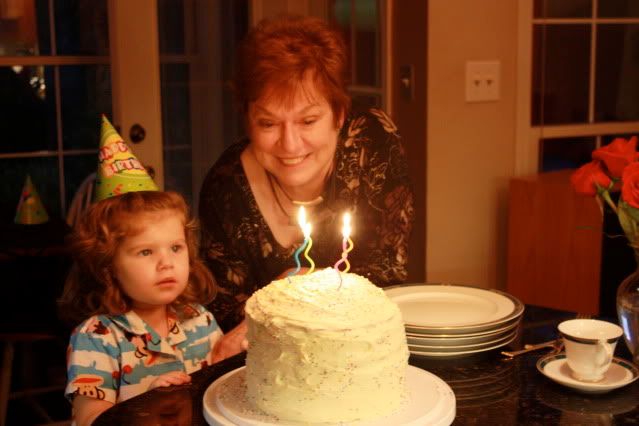 Rainbows!