This year at preschool, they started a Froggy project. Each weekend, someone "wins" Froggy for the weekend. You're supposed to Journal about Froggy's adventures, so away we went.
We picked out Strawberry plants for my Topsy Turvy Strawberry Planter!
Apparently, he crashed a bunny wedding after we went to bed.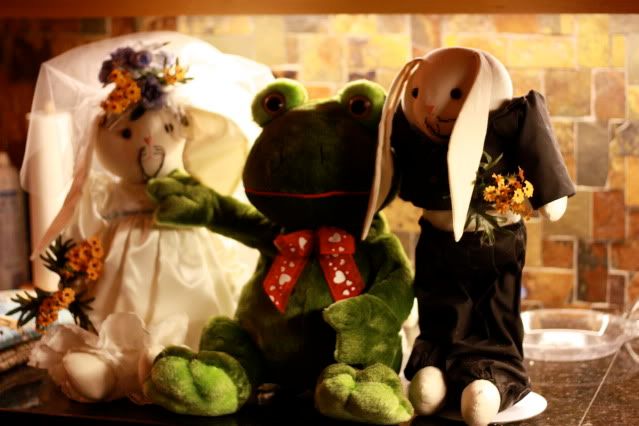 Devin treasured having the Froggy home last weekend. I can't remember seeing her that excited in a long time.
However, on Monday morning it was time for preschool. Time to take Froggy back. As soon as she woke up, Devin was distraught. She was crying and weepy about having to give Froggy back. I tried come up with an idea, but nothing would stop the the tears.
Eventually, I suggested we stop at Walgreens and see if there was a new Froggy we could take with her to school. Thankfully, we scored the last frog stuffed animal available and she was happy.
Whew.