Today was one of those perfect October Days.
It was the kind of day where you could wear 3 or 4 layers of clothes and still be comfortable. In this picture, she's wearing a t-shirt, sweatshirt, Dorothy costume, tutu costume & still playing catch with Dad!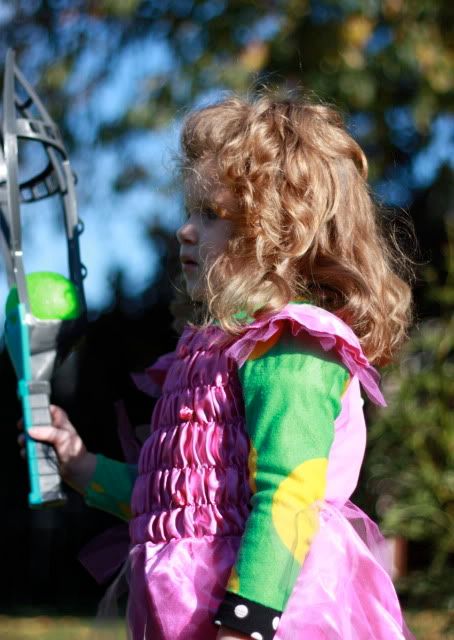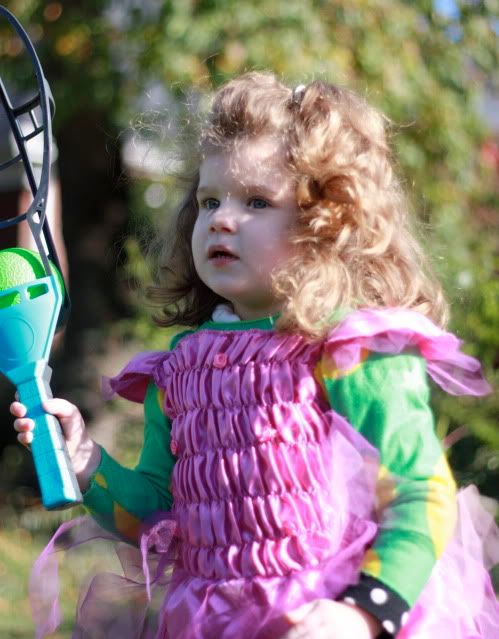 What could make Dev smile this big?
A sparkly ghost cookie!!!!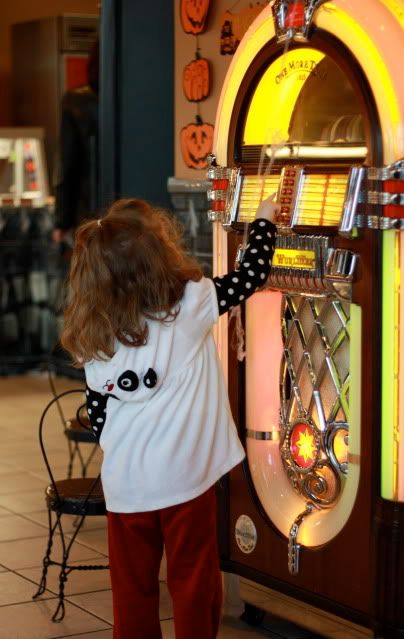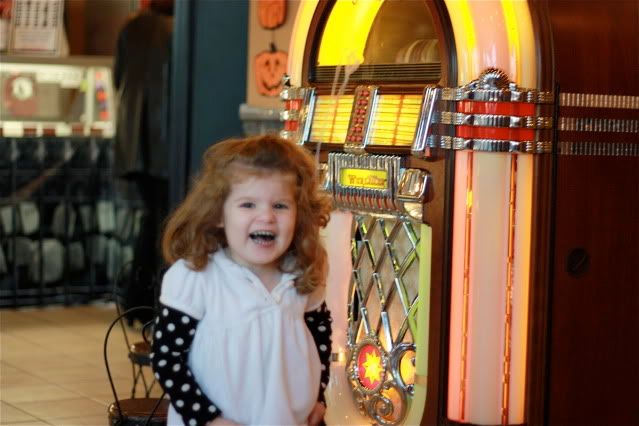 We went to the church pumpkin patch, just as they were closing.
I couldn't get her to look at me & I wanted to enjoy the pumpkins...so I gave up:)