For a few minutes this weekend, we turned off the electronics.
It's amazing how much we have to entertain ourselves.
-TV/Tivo
-DVD Player
-3 iPods
-2 full keyboard phones for calling and texting
-The Nintendo Wii
-Sirius Satellite Radio
-Laptop Computers
Or, these wooden blocks and a marble.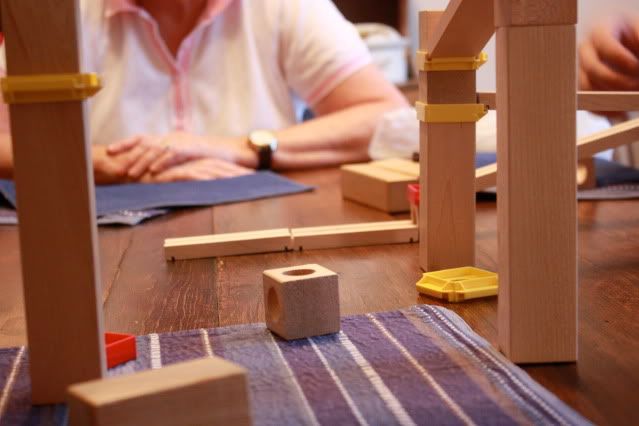 One of the few toys saved from my childhood.
My Mom and I have the same problem...we're the anti-hoarders. I save very little and despise clutter.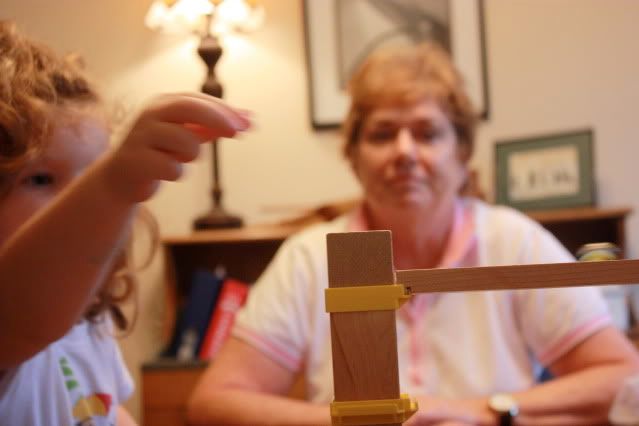 But, she saved this game &
Matt
, I mean Devin, had a great time setting it up and playing.