With just a few days left of school, we're all anticipating the long summer vacation. For the first time, we have very few set plans for next 3 months. I guess we'll just see where the wind takes us. For the most part, we will be at the pool and staying close to home. We'll spend a week at Papa and Grandma's and Devin wants to go to a few Montessori summer camps. So, it will be low-key for sure. With the super exciting primary elections this past Tuesday, there was no school. It was so convenient to have a random Tuesday off, but the morning weather was crisp and cool. Perfect for...Strawberry picking!
Dev and I drove over to Gallrein Farms in Shelbyville. It's a wonderful, scenic drive through the beginnings of Kentucky horse country. She enjoyed the drive and we discussed how fun it would be to "live on a farm."
I wasn't sure if Dev was going to enjoy the work of picking strawberries...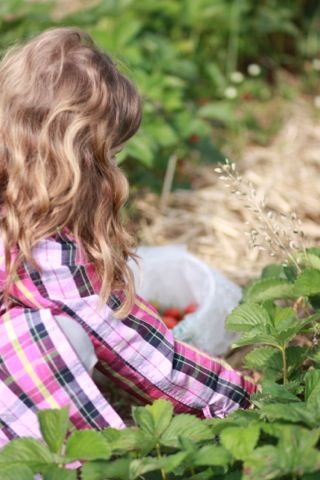 But, she LOVED it. I kept asking, "Are you ready?" "Is that enough strawberries, hon?"
I think she ate her way down one row!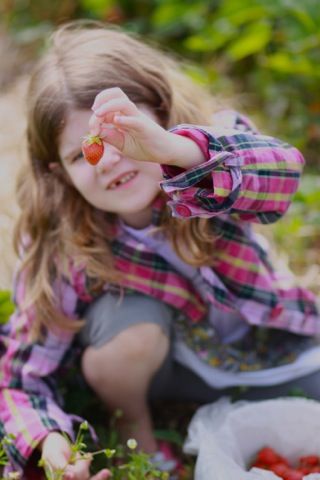 Our only other big news, was getting our "big" room painted. Normally, we do all paint projects ourselves. But, the 25 foot ceilings proved too much for us and we brought in the professionals. The cool grey, looks amazing with the art work. "Housewives On Parade" Artist Tracy Osstman