I took Devin to her first "official" tennis lesson today.
She. Loved. It!
I thought she would be at least a little hesitant to try something new...and not have me standing right there.
WRONG!
She ran onto the court, I introduced her to Derrick and DJ and I went back to the window.
Here she's learning to stretch her arms.
And, legs.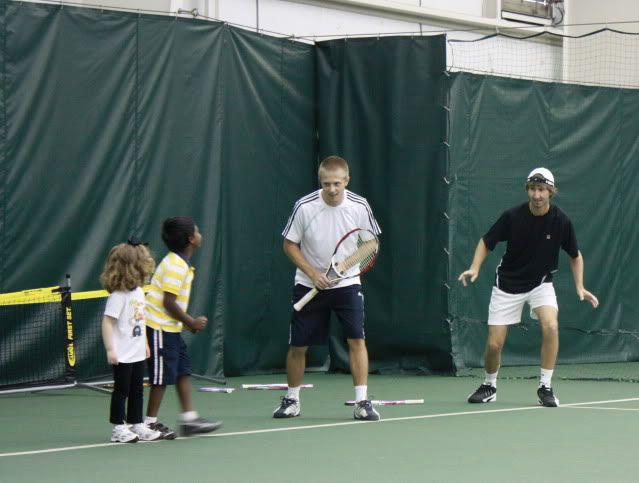 The kids were playing tag, when she collided with the boy next to her in the above picture. She's much smaller and took a spill to the court. Thankfully, it didn't dampen her spirits about the tennis lesson & she asked, "When we can go to tennis again?"