We woke up to a gorgeous Halloween day. It's sunny, no wind and 72 degrees. When I think back to other Halloween weather (pre-Devin) we've seen pouring rain, sleet and very cold weather.
YAY!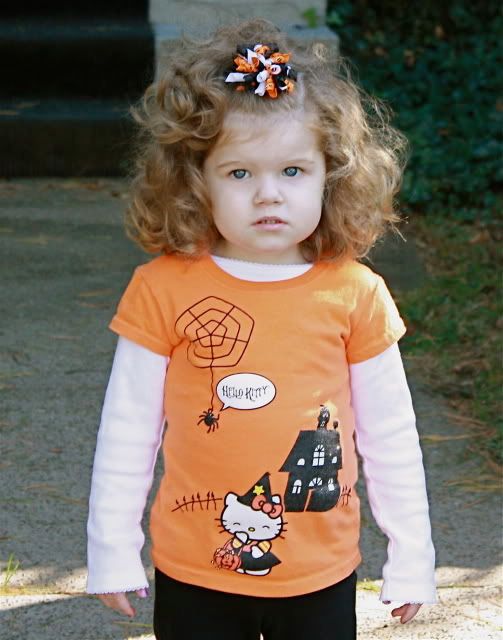 Matt took the day off, but is (of course) golfing. I can't blame him, with this weather.
So Dev & I drove to a little street in the "Highlands" of Louisville. These are older homes in the "cool" part of town.
Hillcrest Street is known for its' all-out Halloween decorations.
Its also known for it's tendency to be the "Liberal" side of town. You see
only
Democrat signs...
Our neighborhood doesn't allow political signs in the yards. Which I love, because they make neighborhoods look like bad flea markets.
The haunted choo-choo.
Dev said, "scary clowns!"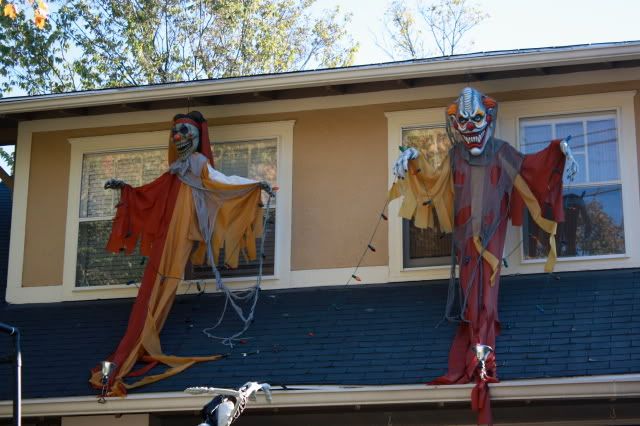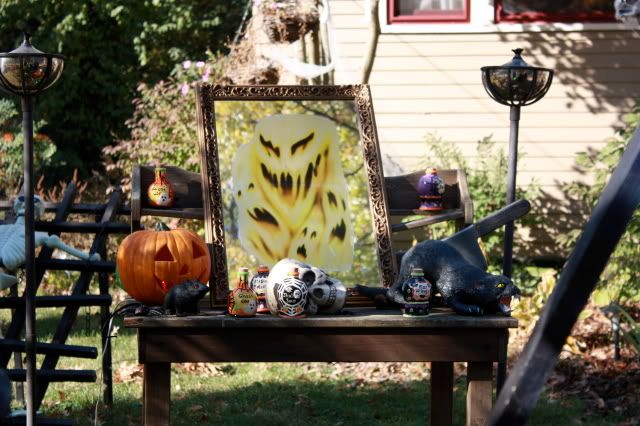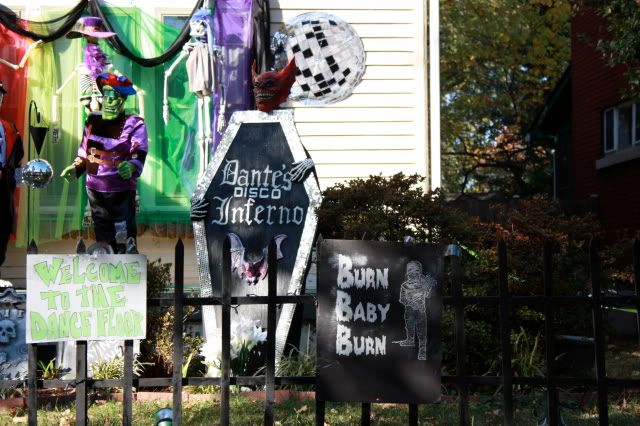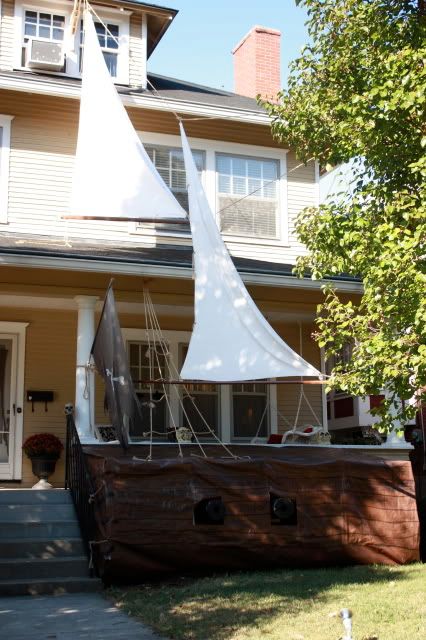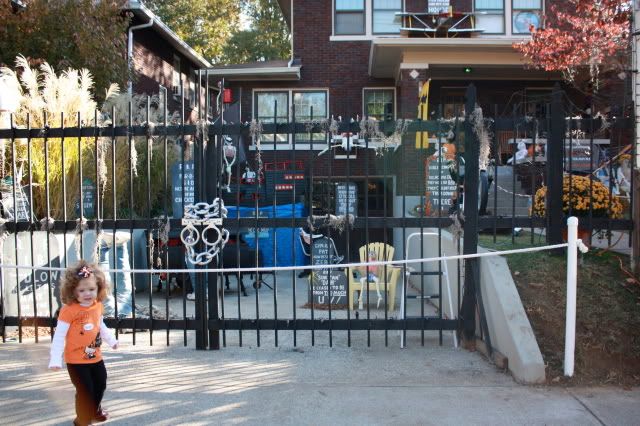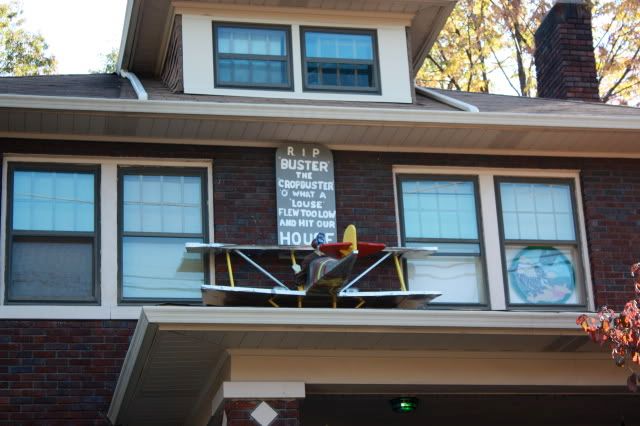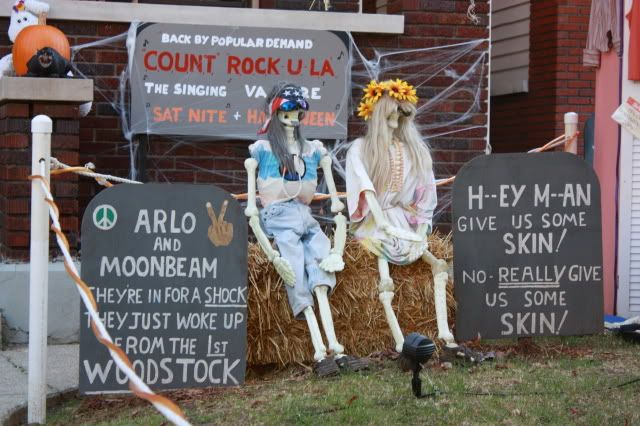 OK, I saved the best house for last.
Apparently the owner of this home blames Martha Stewart for the current economic crisis.
First, you walk up and see the headstones....
It's an entire yard of Halloween decorations dedicated to a dead Martha Stewart.
If she comes up missing...police
might want to start looking here.
Some of the signs, don't really make sense. (To me, at least)
Um...yeah.
Kmart stuff was everywhere & notice the "Martha" coffee mug.
There may be some in-law "issues" as well.
We had a great time looking at the yards and taking a long walk in the warm sun.
More to come from Trick or Treating tonight!
Oh, I've been meaning to document a few funny phrases we've heard lately. Her vocabulary is exploding and she speaks in sentences. But, all that gets jumbled up sometimes:
-She calls Merry-Go-Rounds, "Here we go round the Mulberry Mush."
-She got into my tampons and brought me one saying, "Here you go Mama, a coupon for your tummy."
-Cash register is, "rice crasher."
Also, we learned about a new side of Devin during the preschool visit. We were sitting around waiting for our turn at the carnival, so Dev was coloring at the table. A little girl sneezed and Dev immediately stopped coloring, got up, walked to the other side of the room, grabbed a Kleenex and brought it to Sophie. We were stunned and the teachers were like, "oh yeah she does that stuff all the time." They said she's very empathetic. We also saw her grab a tissue when a little girl got upset and offer it to her.