It's so good to be home. We decided to drive all the way...leaving Orlando at 8:00 am, pulling in our driveway at 10:13 pm. Not bad. Dev slept the last 3 hours, thankfully. Actually, she was a very patient traveler & fairly flexible for a 4.5 year old.
I told her these glasses were very, "Jacki O." Then, I had to explain who she was and why we would want to be like her:) At least I finally found a pair she will keep on.
We got to the Beauty and the Beast show 15 minutes early, as suggested by a friend. Our seats were perfect and the show was very cute. It was like B&B redux. The big 3 songs and all the favorite characters.
Grandma got herself and Devin matching Splash Mountain shirts, since it was their favorite ride. Dev went on it a total of 3 times...we even made a special trip back just for that ride.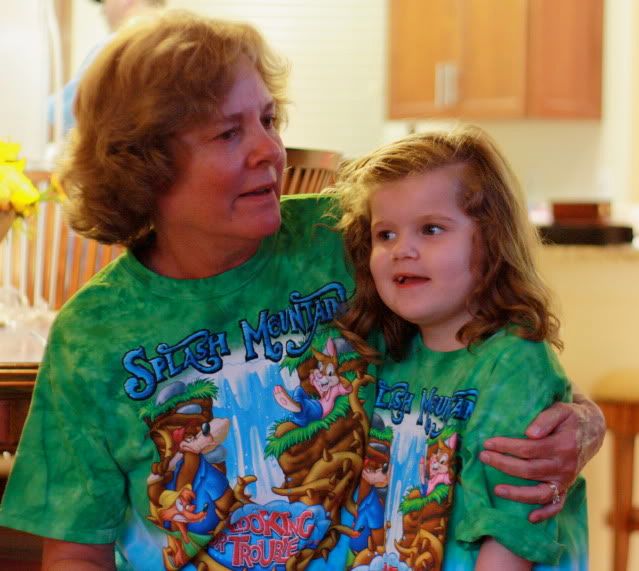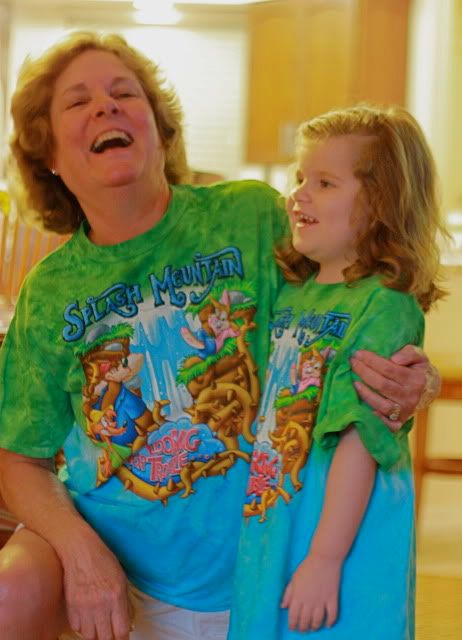 One of the best things about the trip, was Devin swimming. I guess something clicked.
The zero-entry pool helped Dev get a better sense of balance and control in the water. Within the 1st day, she was going under more and more. (and for longer)