Since it wasn't raining and the temperature was above freezing for the first time in weeks, we thought a trip to to the Zoo was in order. Plus, I was really hoping to see the new baby Gorilla.
We got to the Zoo just as it opened and there were exactly 4 other cars in the parking lot.
It's not a huge Zoo, but it's sure spread out & there are some steep hills. She's outgrown the stroller, but we use it to carry our stuff and help her up the hills.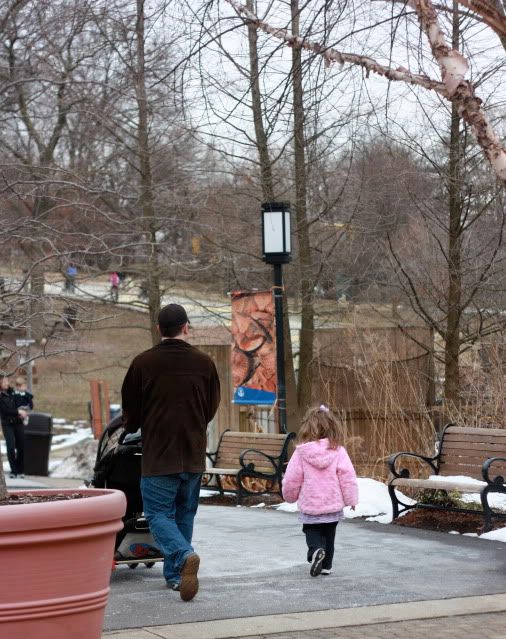 The Giraffes didn't seem to mind the snow. They could be in their warm enclosure, but were choosing to wander around outside.
We talked to the camel, who was busy eating this post.
The Herpeaquarium was nice and warm!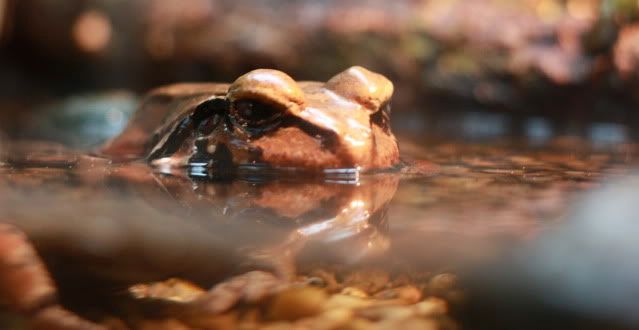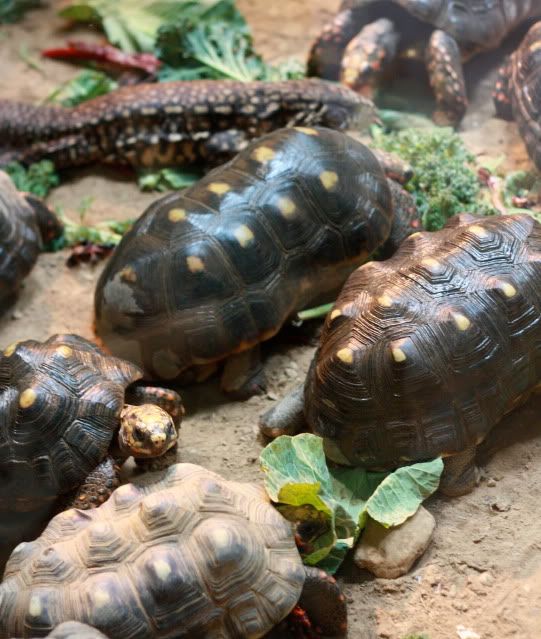 The BEST part...we got an up close look at the baby Gorilla. I was too enthralled to take many pictures and didn't want to use the flash, so the pictures were horrible.
She was cuddling with her baby off in a corner, so it was impossible to see anything. After about 15 minutes, she started moving and scooped up her baby for some show off time!!!
At first, she was holding the baby upside down and showing us his/her private parts. But, eventually she turned it upright and started to cuddle again.
I'm not sure there's anything as cute as a newborn Gorilla. (Born Feb 6th) Mama was so attentive and interested in her baby. She was inspecting every inch and letting it eat. Devin pointed out Mom's nipples for everyone:)
It made the chilly trip an amazing one and it was good to get Dev out of the house.