You might not guess it from this particular photo, but we had lots of good news today!
1) A crippling ice storm will miss our city. No power is rough. I can't imagine doing it in the cold. Remember this week?
#2) Our taxes. For the 1st time in our 15 years of filing, we just might get a refund. It's also the 1st year since I was 16, that I didn't get a W-2. Kinda weird.
Check the new flex-tiara. It helps anchor the Valentine's kitchen towel.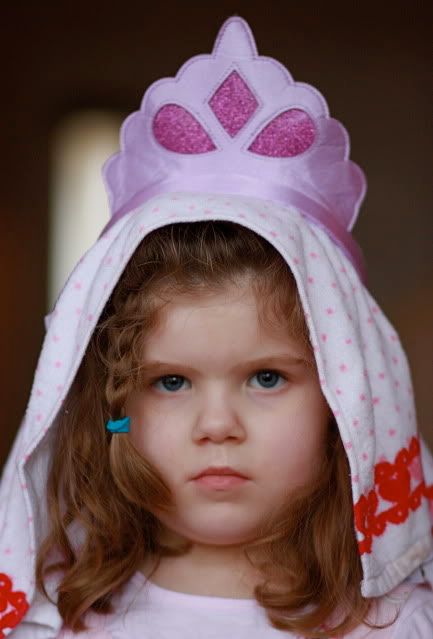 #3) Dentist! Another great report from the Dentist today. One good thing about multiple trips to the dentist...she's totally comfortable. In fact, she was acting like a grizzled veteran today. She flashed a smile to the receptionist and discussed preschool with Dr. Yang. I really can't express how much we love this office. Everyone seems to enjoy what they do. I'm so thankful we found Dr. Yang and her awesome staff.
I found this dress for $15.00 today at TJ Maxx. We're all about turning Spring clothing into winter outfits...so I bought this dress in a size 7.
The ever-patient, Woofy. (I mean Baxter) At night, he brings all his "babies" to someone. We refer to Baxter's various treasured toys as, "babies." Sometimes, he brings the collection to us. I wake up to 3 or 4 well-chewed cat toys...he prefers the ones with sticks attached. It's so
cute
when he's dragging the sticks along our floor at 3 am. Sometimes, he picks Dev. I'll find all the toys outside of her bedroom door in the morning.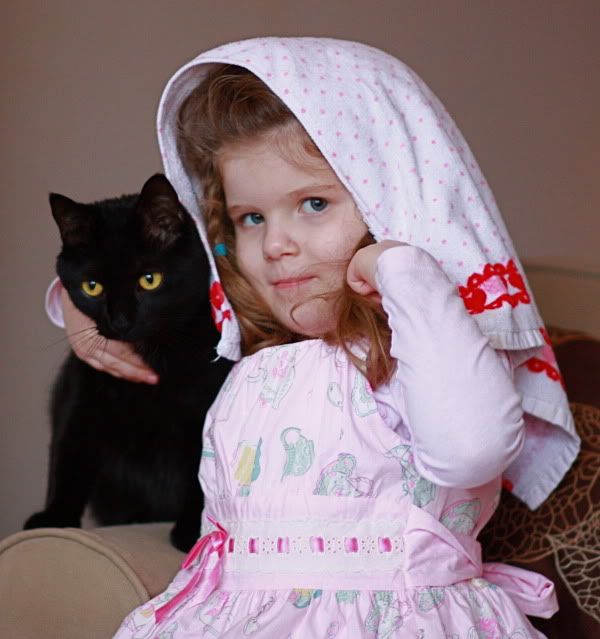 Her appt. today involved x-rays, cleaning and filling repair. We took a well-deserved trip to the family owned toy store, just around the corner from the office. She chose a portable thing, which is good for trips.