We made the trip to Peoria this weekend. As soon as Grandpa got home, Devin wanted to play the piano with him.
You can tell by this look, it's one of her favorite things to do with Grandpa!
The twist on this trip? Dev's cousins were in from Colorado...and here's her first lesson in sharing.
See this look?
The table conversation amongst the 3-10 year old crowd was fascinating. Devin and Nicholas were discussing his age.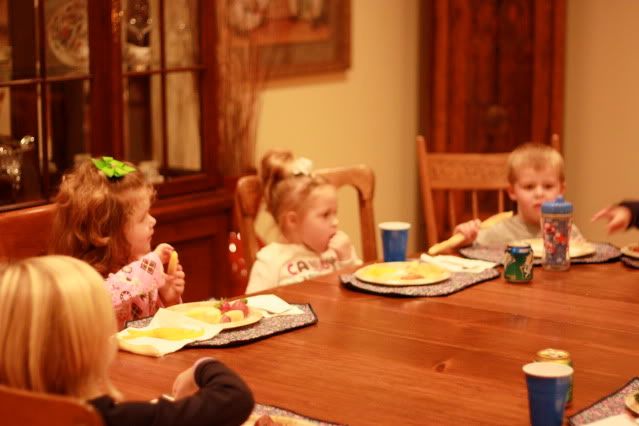 As always, Devin was drawn to the costume box. So, we got to see a lot of polar bear, Spider Man and Dracula.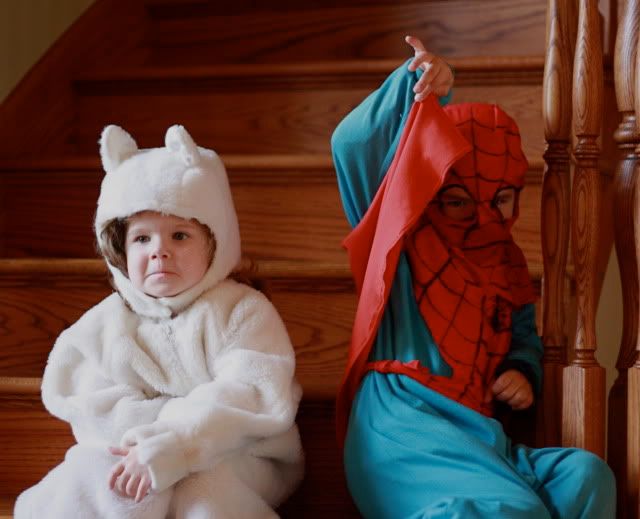 Alexander's so photogenic...but I love this picture of him avoiding me!!
See? I snapped this picture the instant he looked at me. One millisecond later, he was off to the races!
Ken and Patty arrived after lunch and got in on the costume fun.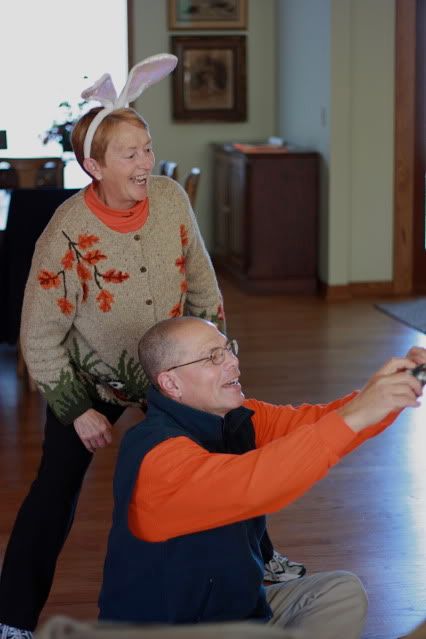 This smile, meant it was pumpkin carving time.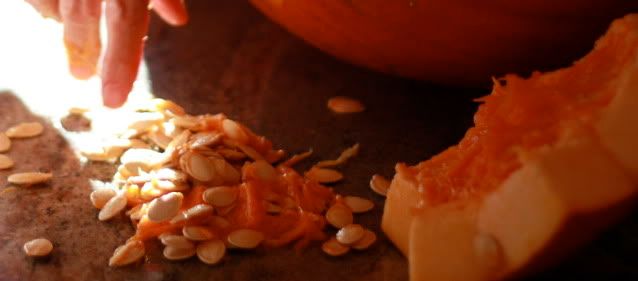 It's challenging (an understatement) to get the 3 kids to pose for a picture at once.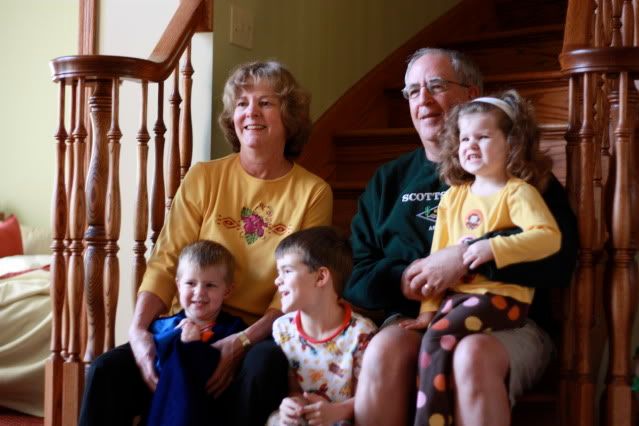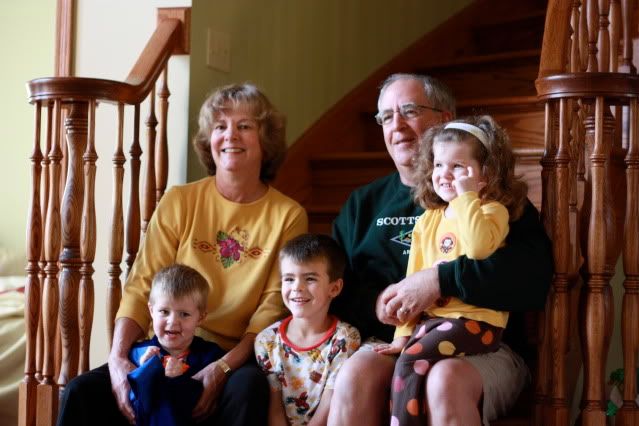 Devin had a great time seeing her cousins and she always loves Gma and Gpa's house. She's a good little traveler:)