(I already had this post typed out in detail and it was somehow lost)
We had an exciting trip to Peoria for our Christmas with the Williams.
Devin was too excited for napping....time for presents!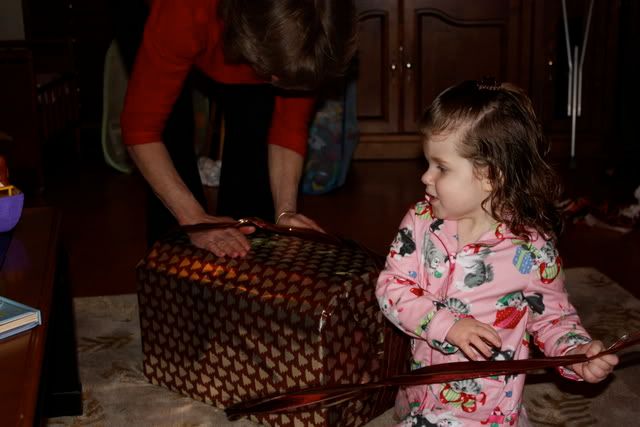 It's a.....
...dress-up trunk!
No trip to Peoria is complete, without a stop at Monical's pizza.
Delicious as always!
We all played lots of, "Don't Break the Ice!"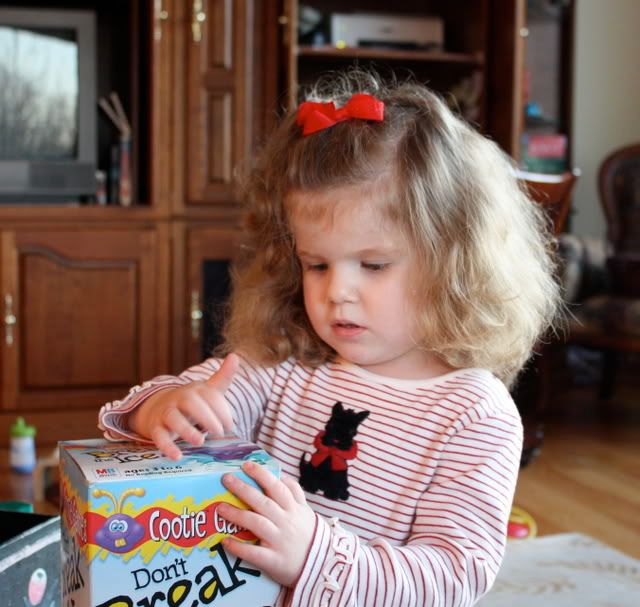 Any guesses what this kitchen gadget does?
Here's a hint....Matt found it on a website called "stupid.com."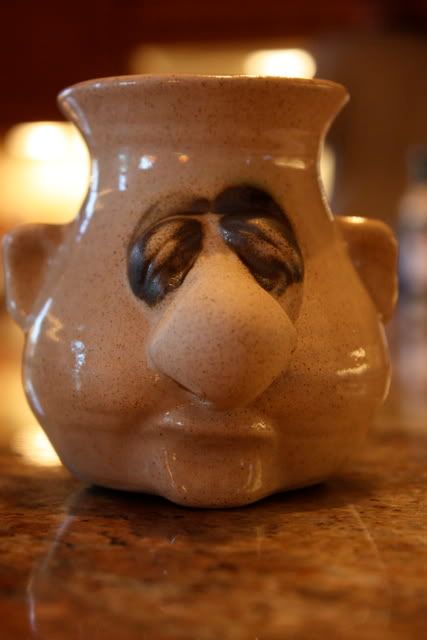 It's an egg white separator. The whites run out of his nose, like snot. Very appetizing.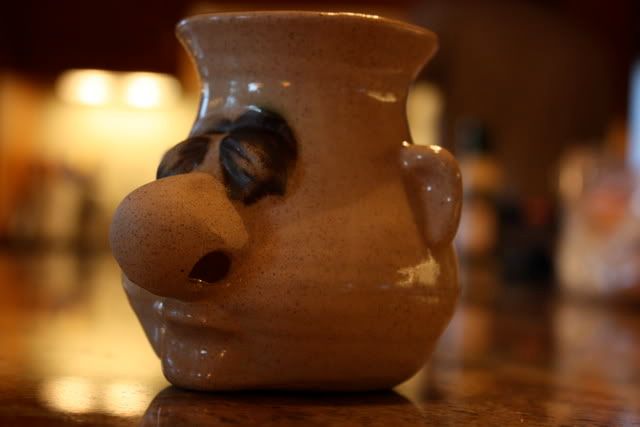 LOVE the old school puzzles. They don't make em' like this anymore.
Where does this hair come from?
Gramma!
Devin rarely sleeps in the car, but all the excitement led to 2+ hour nap on our way back home.