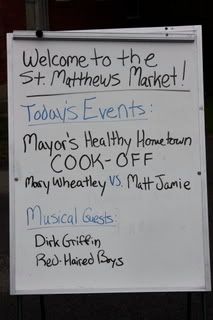 We (Dev, GG & I) went to the market, so Matt could sleep in. This is a wonderful market in the St. Matthew's area, directly across from the 1st branch Matt worked in after our move to Louisville. This particular church is far more organized and spacious than the Bardstown Rd. location.
No dogs allowed...although we saw and pet one.
We saw chickens...
We fed chickens...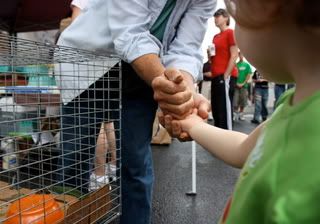 We ate chicken for lunch. Sorry chickens.
Some other yummy looking things...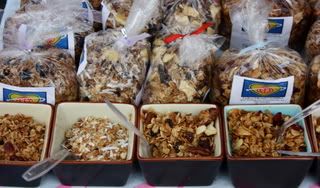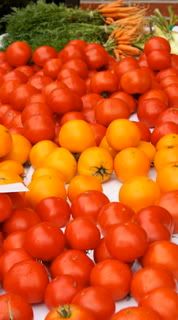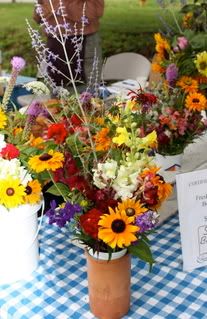 Dev colored a kitty, while I bought some organic soap.
We ate breakfast and spent way too much $$. Dev had a great time...priceless.
Arrived home to a super house cleaning Matt. Music blaring, bass thumping, clean kitchen, folded laundry, dishes put away with next load washing...never did get back to sleep.