Here we are after 12 years of marriage...together for 15. Woot! GG stayed with Devin and we went to Z's Oyster Bar & Steakhouse. We've been going to Z's for 10+ years, with lots of fun memories. Last night's dinner was delicious & the perfect setting for our dinner out. (Private, but not stuffy & quiet) I had the Trout Stuffed with Crab & Matt had the Filet. (of course)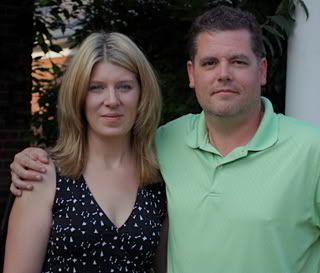 At the St. Matthew's market I spotted some Jonathon apples from a local farm. This made me think of Ann's apple pie, so I embarked on an Apple Pie journey. Her apple pie is perfection.
So, what does it take?
Yep. Lard in the crust is un-freakin believable. It's rich tasting, but light and flaky. The pie itself is so simple and wonderful...this is going to be my new killer recipe.
You know, the one you bring to things where everyone else brought Kroger cupcakes. This will blow them away. My pie pan is a biggie, so the crust was a perfect fit. I used my pie-crust edge protector thing, so the whole thing cooked to perfection.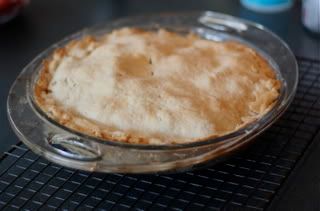 Dinner was nice....with flowers from the market.