The last time Devin was at Huber's, she was about 6 weeks old. (That's gestational age, I had just found out I was pregnant) Meghan & Nicholas, Ray & Ann...we all piled in the minivan just about 3 years ago to the day.
Ahhhh...we can already smell the fried chicken.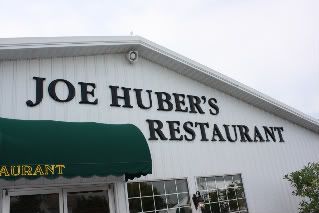 First...we feed goats.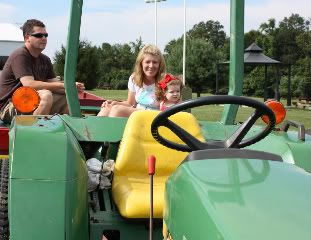 We slide in tunnel slides!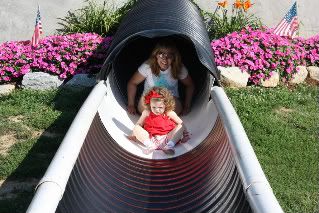 Fried biscuits. Sprinkled with powdered sugar. And butter...lots of butter.
More tractors.
It was a beautiful day. I can't remember an August like this in a long time. The humidity is low, which keeps that icky pollution from getting trapped in our Ohio Valley.
Our preschool adventure starts this week with a school picnic. We will get to meet Devin's teacher and some of the kids in her class. We have a new parents night and another initial school visit next week.