When the seasons change, the light shifts in our front room. In the morning, the room (probably supposed to be a dining room...now it's Dev's playroom) fills with sunlight.
All three cats took advantage of Dev being at preschool to relax in the warmth.
I somehow convinced my friend that I was turning 30 yesterday. She bought it hook, line and sinker and found this awesome glass!
Needless to say I drank my Mimosa from the "Flirty 30" glass!!
Have you seen the ads?
Well, we have and Devin was so excited for me to try and bake a Big Top Cupcake.
I can almost hear Billy Mays shouting, "It's 25 times bigger than a regular cupcake!!"
Here's the bottom: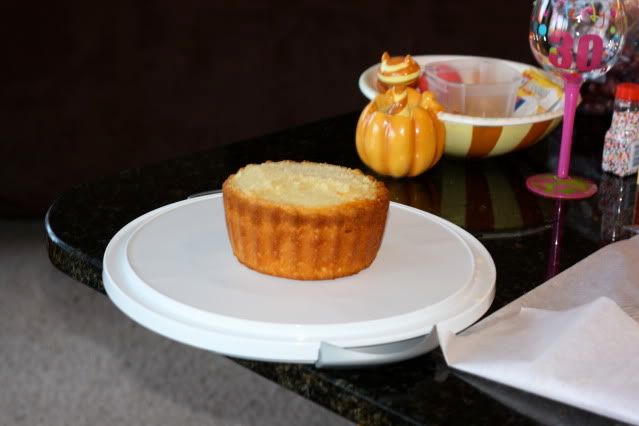 The Top:
What a cupcake!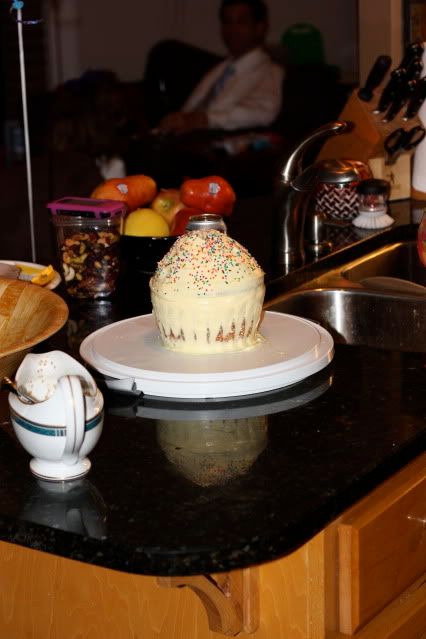 We had a great, little party. See my new lamp in the background?