How fitting...November 11th. Veteran's Day.
My Dad. Serving his duty in Korea when he was drafted in the late 60's. (Mom...help me with the year:)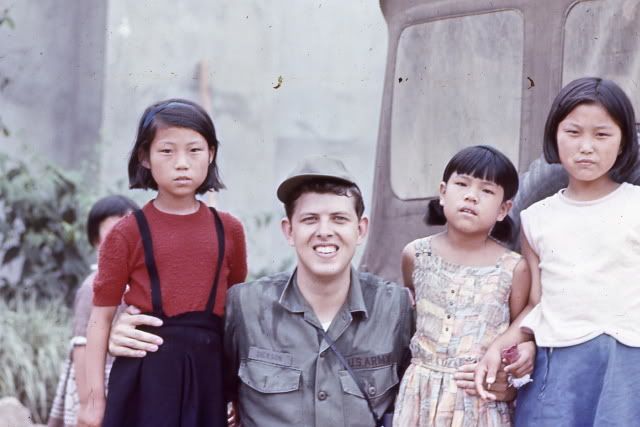 My Dad, his mom (Mama Lou) and Me!
Today, our Mama Lou passed away.
She was a wonderful grandma. Who would practically slap anyone who dared say the word
grandma
in her presence. She was, "Mama Lou." And, she had no problem letting anyone know that.