As with most new things, we had a rough start.
She just couldn't figure out what was going on...
Once she figured out what was happening...it was like the clouds parted, the sun broke out and the angels sung. Her two worlds were colliding, in the best way.
This is the look of, "I get to be at preschool AND have Mama & Dada!"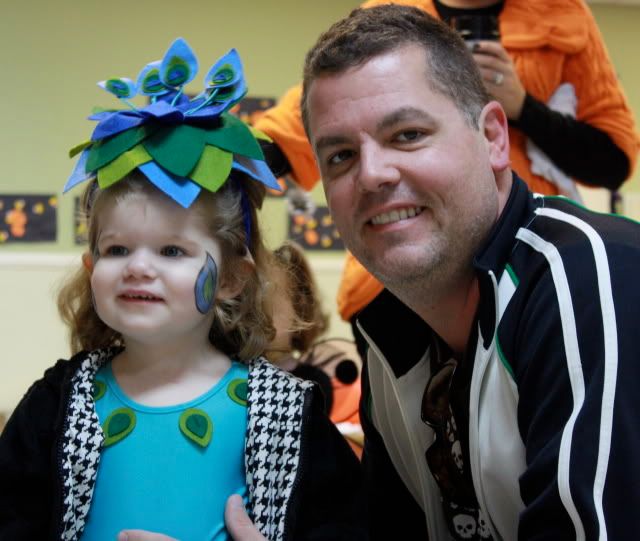 Parading 100 preschoolers around is....um....interesting.
We saw TONS of Star Wars costumes.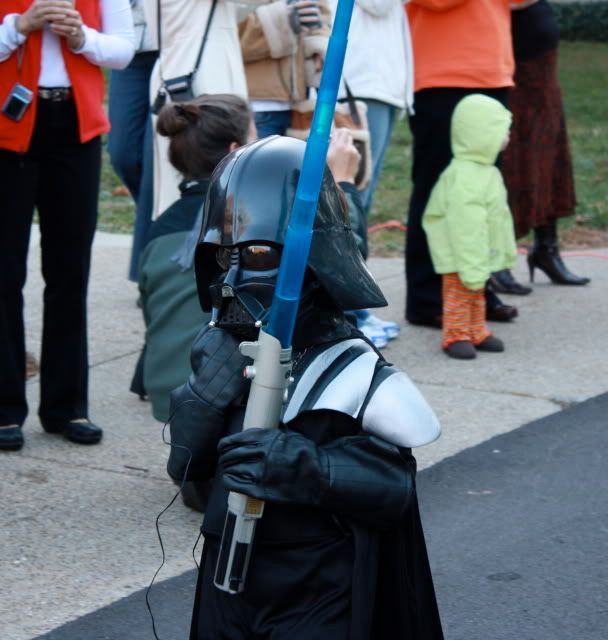 Here's Dev's class.
Getting a "tattoo."
Playground time! It was in the 40's, but sunny & nice.
NO it's not a Halloween binky!! It's a noisemaker from the party. We had a great time at Devin's 1st Halloween Party.