Devin had a GREAT day at preschool. She's staying the entire time from 8:50-11:45. That gives me a wonderful break to get work done.
Although, Matt & I weren't 100% sure once we started thinking about it....
The ATP Challenger Series is in town this week. These are tournaments with $50,000 total purses, which pro players use to get points and increase their world ranking. (Which allows for entrance into the Majors)
This is a local 18 Yr old, Eric Quigley. He's the son of a friend from tennis and plays at U of K. He got his chance tonight, as he was a Wildcard into the main draw.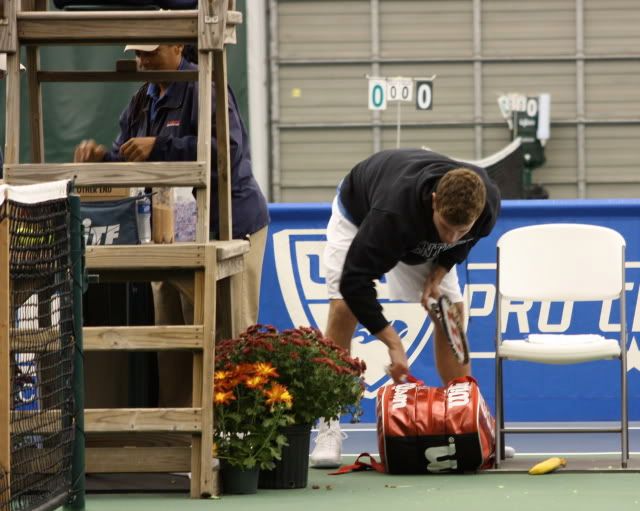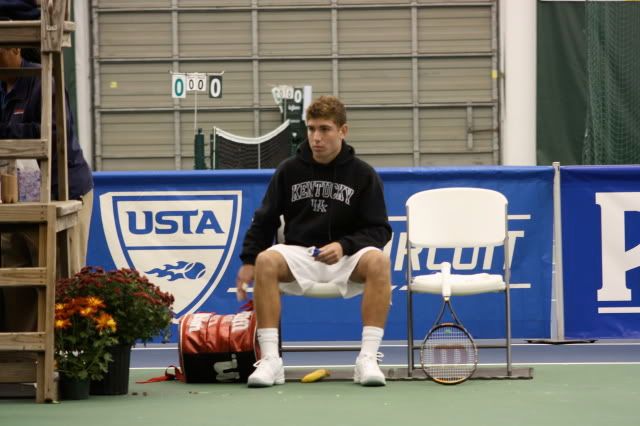 Unfortunately, he drew the #1 seed, Vince Spadea.
Vince Spadea
Mr Spadea has won $5 Million in prize money and beaten Federer, Agassi etc...
Eric lost 4-6, 4-6...a very good showing! He played really well, but you could see the seasoned pro turn it on when he needed to.
Devin has her preschool Halloween party tomorrow. They have a school-wide parade, carnival and room parties.
We'll see how Little Miss Schedule likes this change up...