Matt's parents made the trip this weekend. GaGa came up with the idea for our entertainment:
The Falls of the Ohio State Park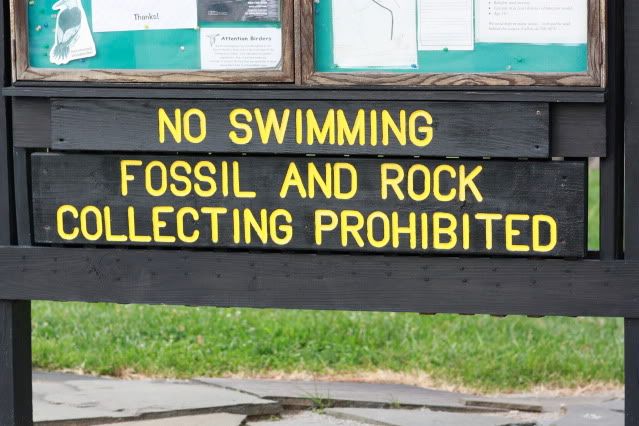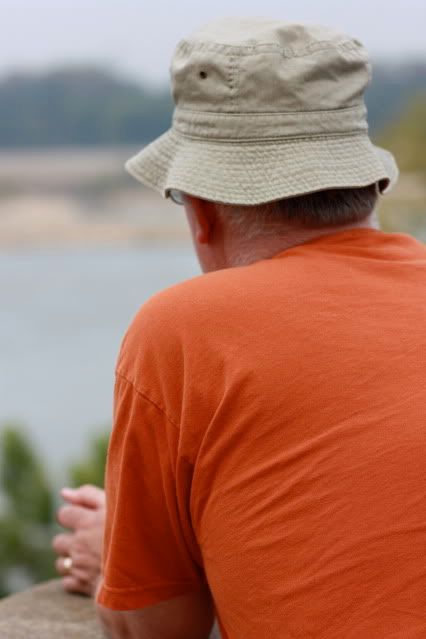 It's a good thing her camera can be dropped.
It was (dropped) at least 5 times in the first 10 minutes.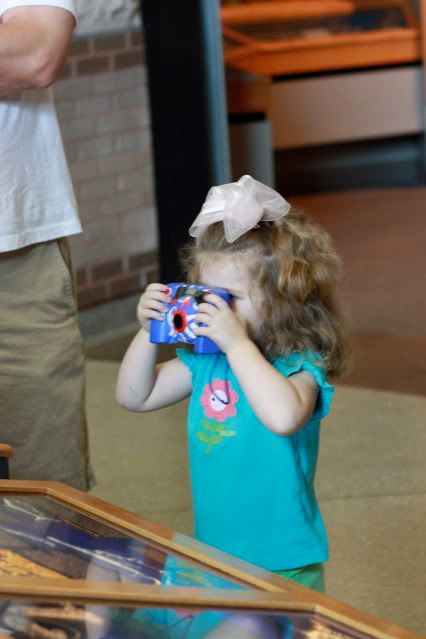 Get it? Devonian?
I was actually surprised to learn the last of the 2 ice ages brought glacier ice this far south.
Dev just thought there were a lot of cool rocks.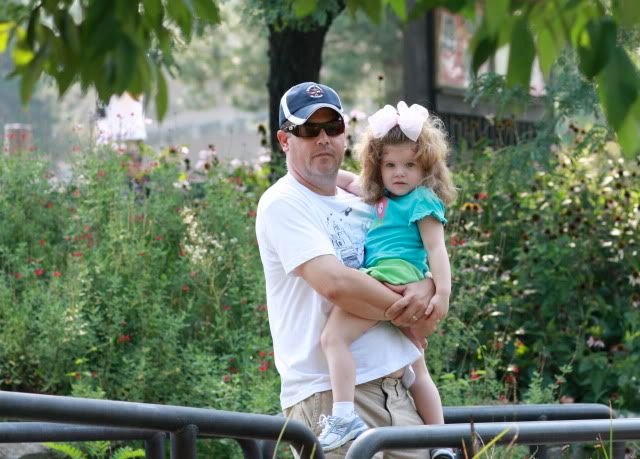 And, then she was getting hot.
Then she asked incessantly, "Is it time for the candy shop?"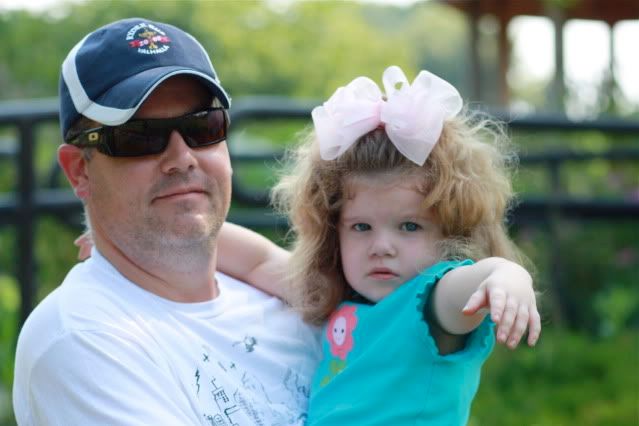 So, we made our way to
Schimpff's.
Very cool!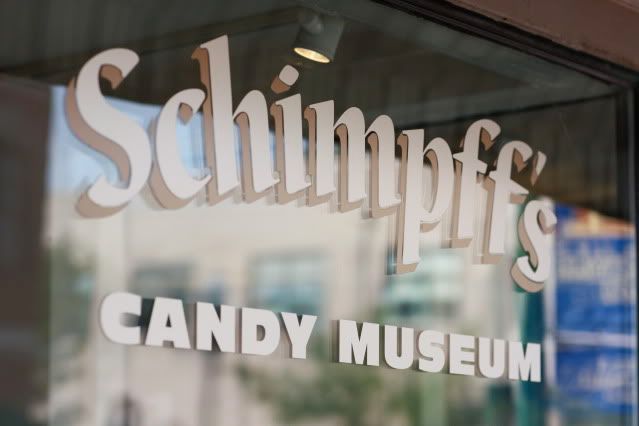 It really has the old time candy shop feel.
We hung out long enough to watch a batch of Red Hots being poured.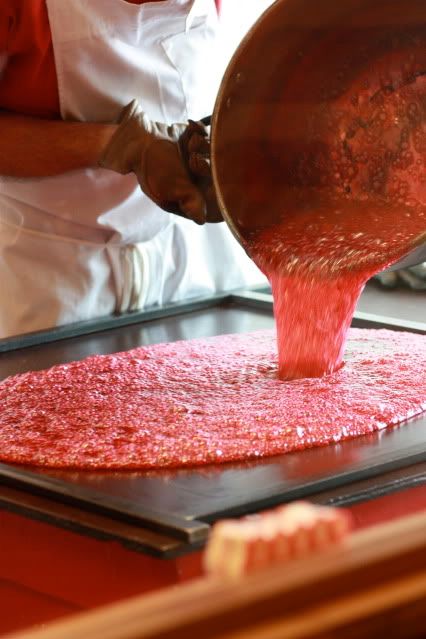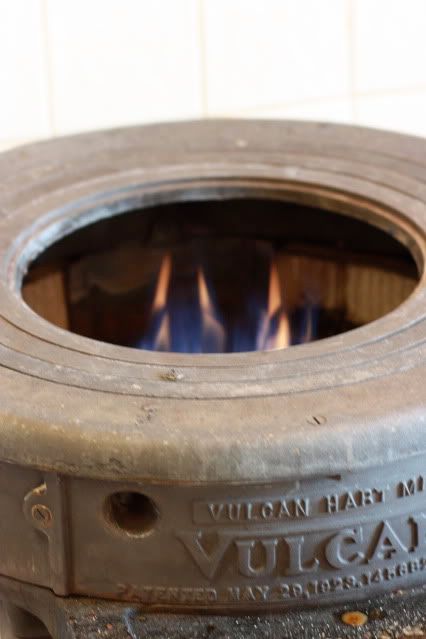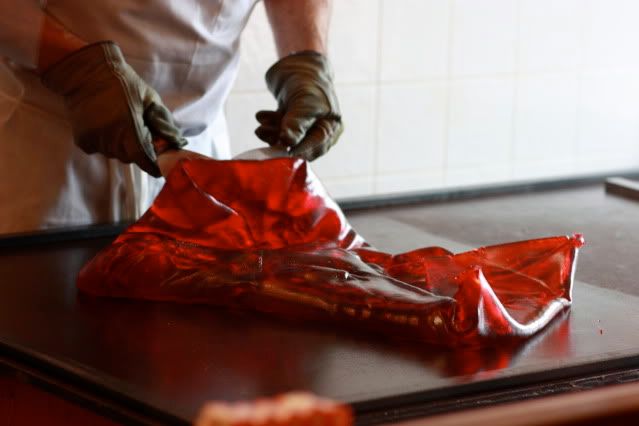 Dev ate her way through a Chocolate Fire Truck sucker, lemon drop and multiple other treats.
Not the best dentist day ever...but fun nonetheless.
Ray & Ann also brought some gifts. (Some really cool stuff that deserves its' own post)
And, I have to return the rented lens tomorrow:(