I guess I missed my calling.
This $10.00 bouquet...I could make these by the dozen.
See people in line to by flowers? They're 4-5 deep!
At 8:18 am on a Saturday morning.
I don't think I'll be able to resist these next time.
Dear God, no more peaches.
Devin's favorite part of the market....Babycakes!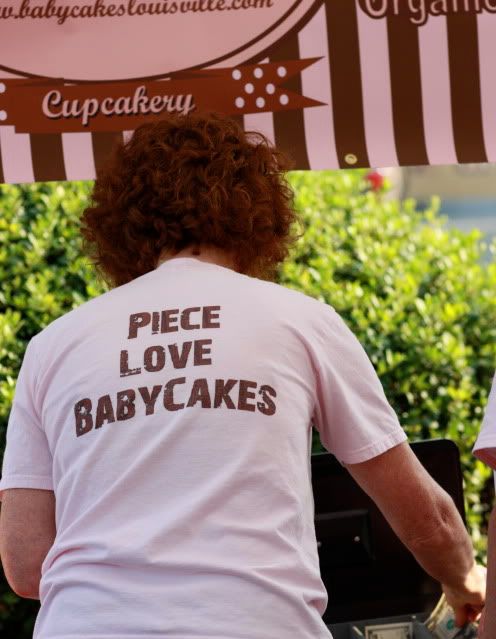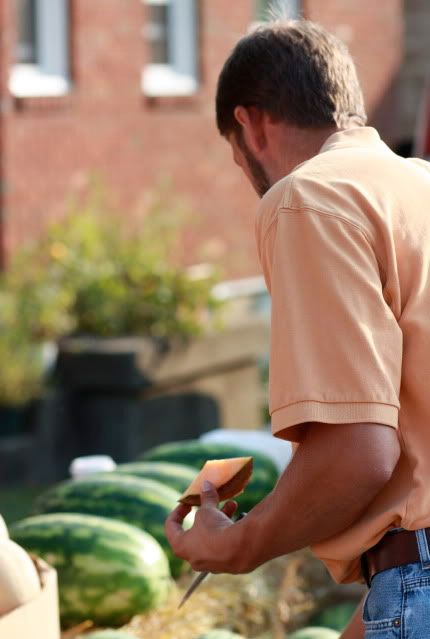 We split the watermelon in 1/2.
Best melon I've had in a long,
long
time.
LOVING the lens, even if it's on borrowed time.