Our first overnight date in 4 years! Matt found a Suite for us here:
We checked in to cloudy skies and drizzle. It was cool enough for a sweater. In August!
Within an hour the clouds were gone, so we went on a walk around our hotel.
Downtown Indianapolis was hopping on Saturday.
I said, "Look at the chicken limo!"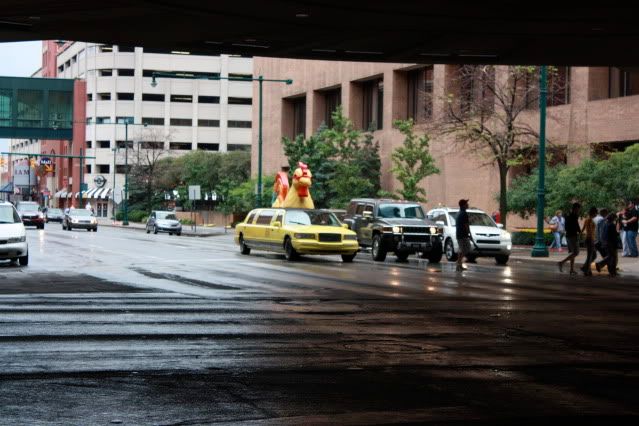 I was right!
Dinner was amazing. Really. It was one of those dinners we won't soon forget.
I consumed about 8 oz of a 10 oz FRESH Australian Lobster Tail.
Then Baked Alaska for dessert.
We had a great date night, but we both missed our little Devin running around.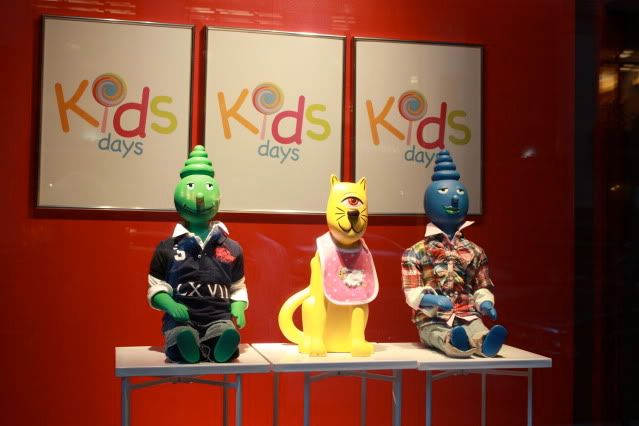 It was weird walking the mall without her. And very weird, waking up without her.