Our area is supposed to see record temperatures this weekend....record
cool
, that is.
I could never imagine a high 0f 72 on July 18th!!
I took a picture of the garden from the top of the slide...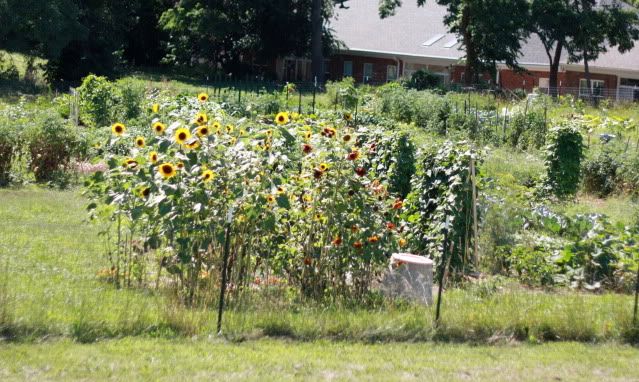 Scarlet Zinnia
I would guess this is the Kong Hybrid Sunflower...we had fun wandering through the garden this afternoon.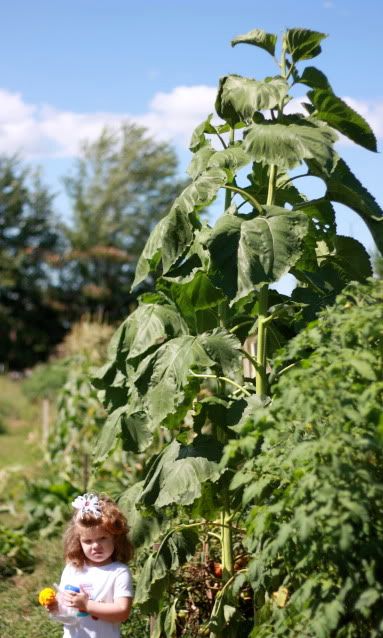 We tried this restaurant tonight....very fun, great for kids and good food.
As we pulled in the parking lot, Matt & I saw the bouncy house at the same time.
We softly said, "shit."
These bouncy things are pretty much her favorite. They make getting anything else done difficult. However, Devin was hungry and went inside without a fight.
They played pinball, while I ate salad.