Other than the picture where Dev looked like a bean, this is her first photo.
See the date? 12/2/05 at 20 weeks and 4 days.
Waving hello! (I've always loved looking at this picture of a perfect, tiny hand)
Here's Dev sucking her thumb at 15 weeks. Can you tell I had a bunch of ultrasounds?
Your beautiful face in 4D ultrasound. We're still amazed how
much
you looked like this...it's a rather creepy glimpse inside the womb.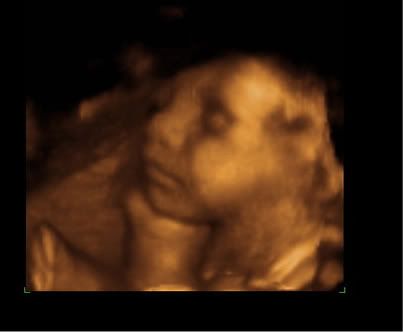 A few minutes old.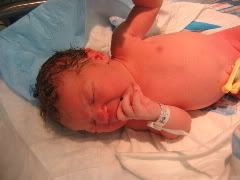 Happy 1st!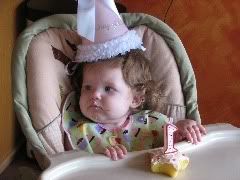 Taken on her 2nd Birthday.
Happy 3rd! Don't set your hair on fire!
She's in love with her Big Wheels. Her legs are finally long enough to reach the pedals & she
moves
on this hot pink contraption. It's a bit scary actually, as she can get going pretty fast.
I think it's about time we introduce the concept of the crash helmet.
Ok. Down to business. It's present-opening time.
A great cookbook from Aunt Mega Noodle.
How bizarre is this? I was on my way to run and get Dev a United States puzzle, but I ran out of time.
She had a long line of questions this week about "Kentuckyville." So I start explaining city vs. state etc...
Thanks Uncle Cars and Aunt Catherine!
Devin really enjoys opening cards.
More puzzles.
Is it a bowling ball?
Wow! William gave her a
real
guitar. Perfectly tuned and ready to go. Devin
loves
it.
We were
so lucky
to get a 7:15 AM guitar concert this morning.
What party is complete without...
Fireworks!
It was an awesome day. She was on cloud nine from start to finish.
The garden plot is coming along nicely, but I'm concerned about getting pulled over...
On any given day I have the following in my hatchback:
-Pitchfork and/or shovel
-Axe
-Twine
-Shears
-Duct tape and yard staples
-Lots of dirt
-Old shoes
-Plastic bags (I need to get to the recycle bin)
I might have some explaining to do.