The kitchen saga appears to be coming to a close.
Way,
(way)
over budget. But, just what I wanted.
It all started with a drip under the sink.
Before.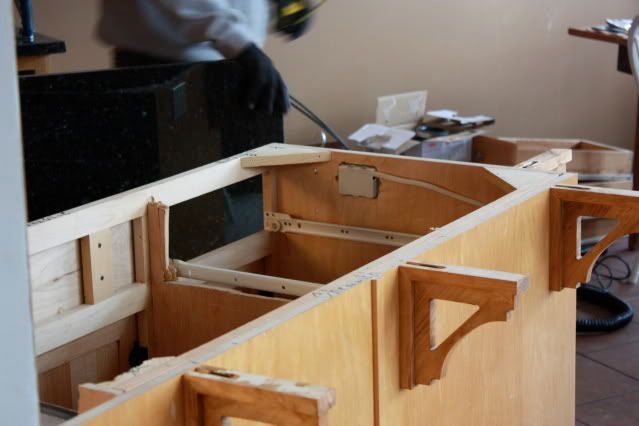 After.
Not quite finished, actually. The slate switch plates need to be installed after they grout.
The tile guys will grout and seal the back splash on Monday.
The plumber has to re-plumb the sink, so our soap bottle fits.
Then we will be
done.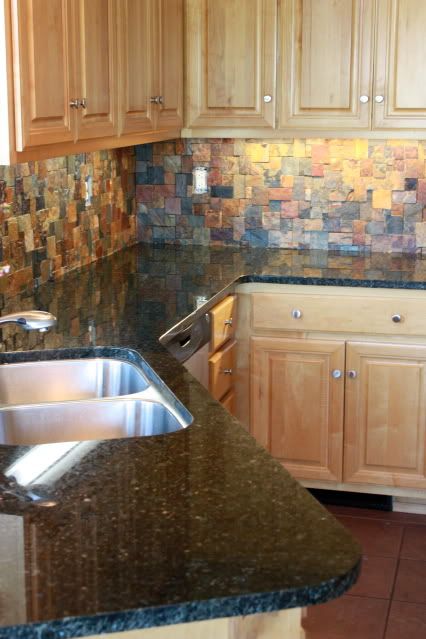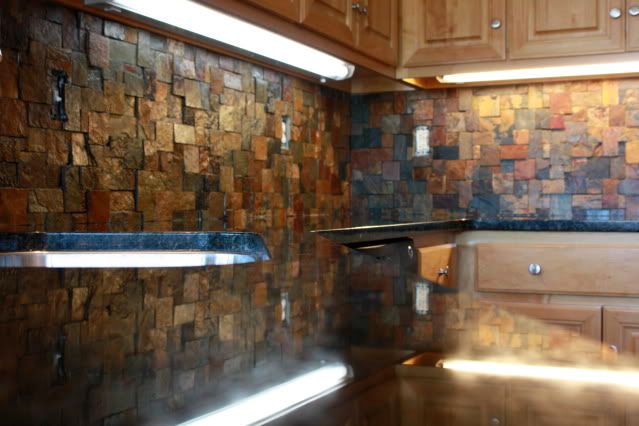 I wish I could get a picture that includes the floor.
The back splash does just what we wanted. It brings up the rust color from the floor and blends the dark counter top, with our light cabinets.
This is the natural color of the slate, before we sealed it.
Apparently, sealer is made of something very special...since it's $46.00 for an 8 oz bottle. And, the slate switch plates are nearly $20.00 each.
That's how easy it is to go over-budget.
The tile guys have worked with a lot of slate. But, nothing as challenging as this.
They were cussing and grumbling the whole time.
At 8:30 Saturday morning, they told me I had
waaaaay
too much tile and I would be able to return some.
By 12 noon, I was calling the store to see how much they carried in stock...we were running low!