Friday night I made Kabobs....here's the veggies, marinated in lemon juice, EVOO, and salt/pepper.
The new Sky Guy for Derby! We gave him a test run.
The
awesome
Westport Village hosted an
event this weekend:
We LOVE this place....Chuck and Mike's Tennis Shop, Napa, QDoba, Macca's, Hiko-a-Mon, Westport Wine and Whiskey, Wild Eggs, Elements are all places we frequent.
So, Devin would
never
want to go on a slide this big, right?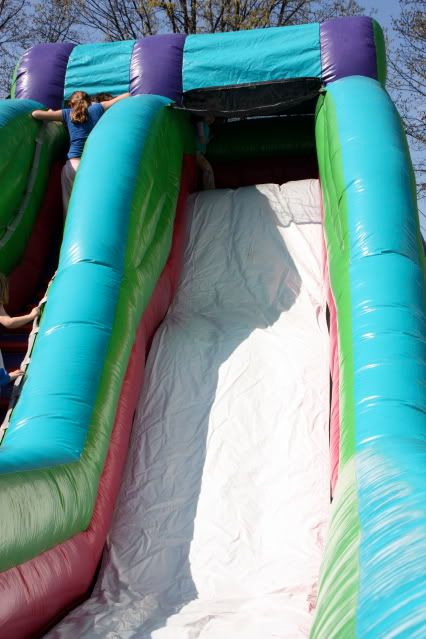 WRONG!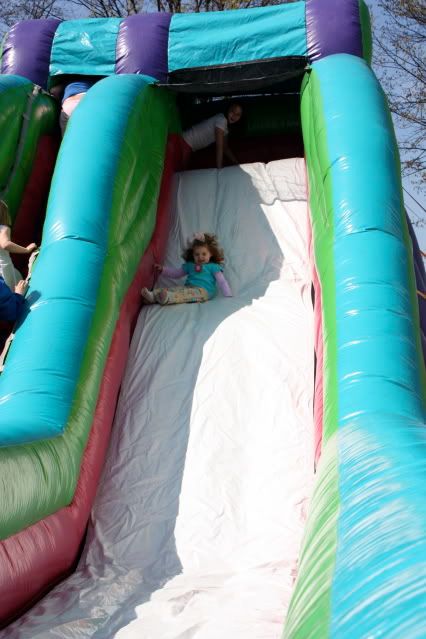 This was a serious slide. She would catch air on the second bump, but it was perfectly designed for a soft landing.
She loved it.
Face painting?
Not so much.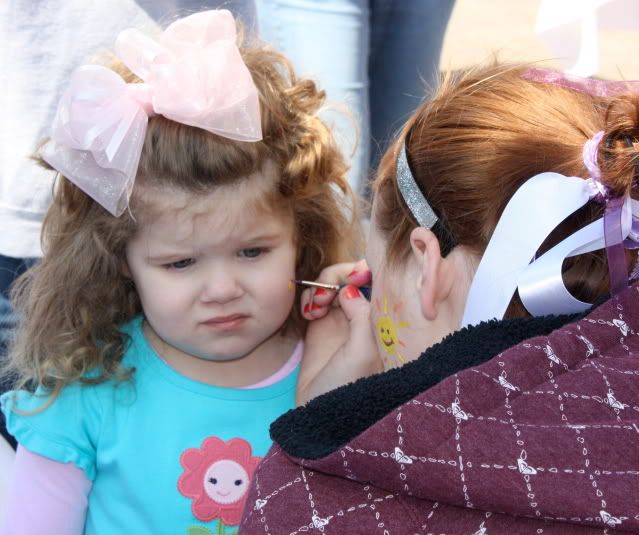 We arrived right at the beginning. Next year...we're staying for awhile.
Check out this hat!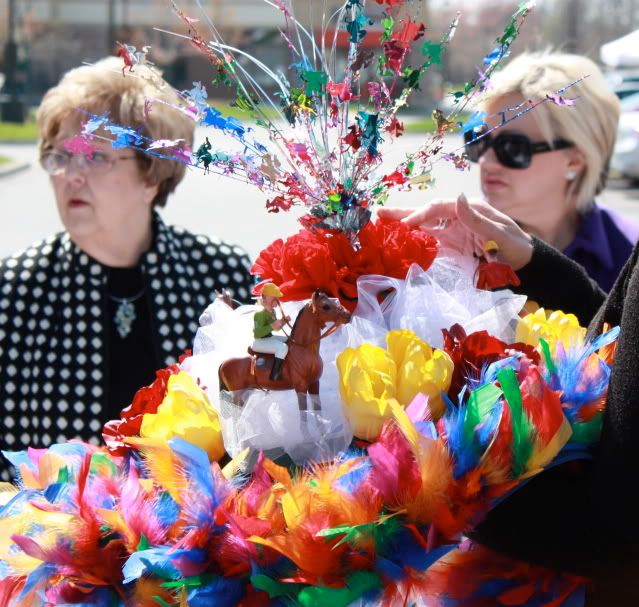 And this one.
I love this time of year in Louisville.
Tomorrow is Easter! It's also Day #1 of Project Community Garden or PCG.
Devin promised she would help me.