I've always wanted to take pictures of Dev's Gymnastic class...it was tougher than it looks.
Between bad lighting and fast moving 3 year-olds, only a few pictures came out ok.
Here's "Mr. Doug." The owner & her current teacher.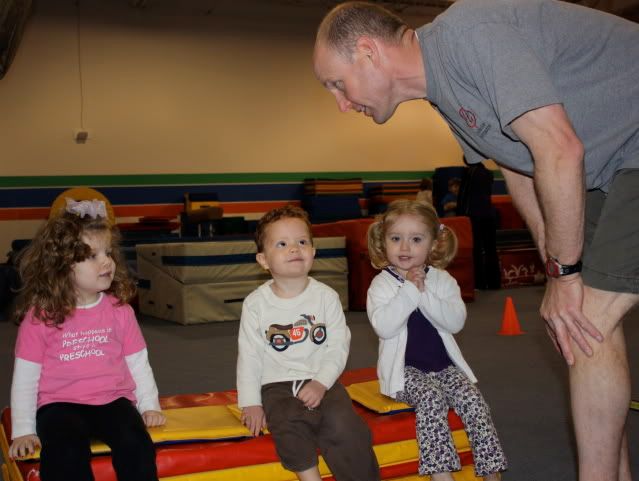 Trampoline!!
Yeah. Devin's not scared to catch some air.
Backwards rolls for the first time!