I forgot to post these pictures from our trip to see the Wiggles.
Devin
loved
the show and didn't get restless until the last 5 minutes. It was an action packed performance, perfect for the 3-6 year old crowd &
not
totally
annoying for adults.
We ate at the Seelbach Hotel cafe, doesn't she look old in this picture?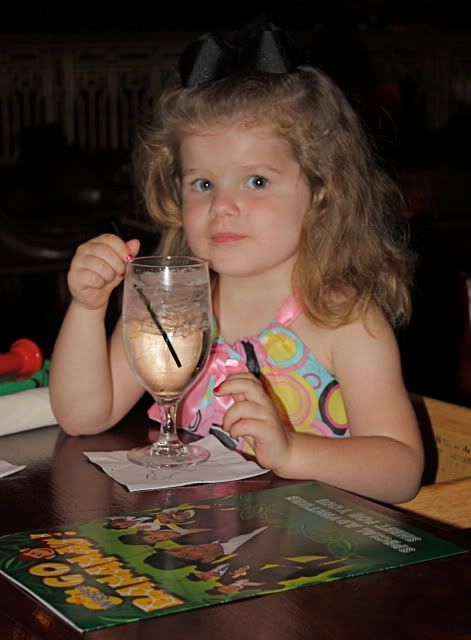 WE DID IT!!!!!!!!!
The closet is finished, except for the threshold between the bathroom and the closet.
It was a learning experience, to say the least. But, we figured it out!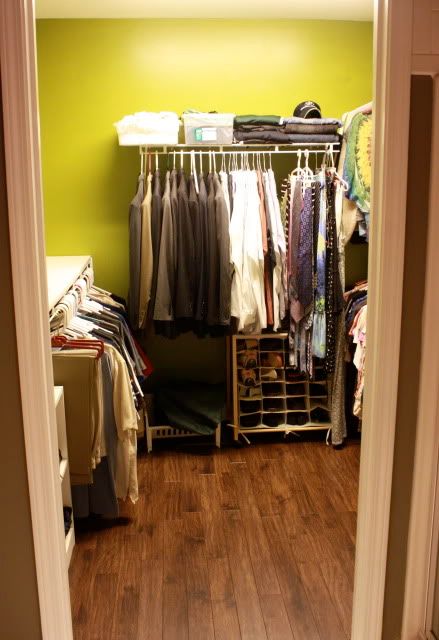 The flooring looks great, I'm really pleased with the result.