It was a short, but action packed trip to Peoria. (Also, our first road trip with a newly potty trained person)
Devin is a good traveler. She stays occupied in the car, used the restroom when we stopped and loves to listen to music and sing.
Although she did ask, "Where's Papa & Gramma's House?"
Like, 300 times.
By the end of the drive Matt & I were taking turns answering her questions.
She was very excited about seeing
her
cousins.
They played Connect 4.
They played dress up.
Devin got to eat raisins....a generally forbidden fruit.
Thursday's weather was beautiful. The sky was crystal clear.
What could cause such a look of awe and wonder?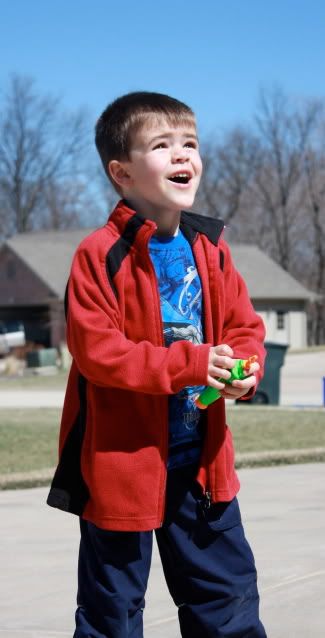 Hand-held UFO's! (Although I took the picture in admiration of the sky)
They also made great pretend steering wheels.
Devin keeps her "rock collection" in her tricycle trunk.
Oh, that grin.
Meet Maxwell.
He won the kitty cat lottery jackpot. Ann rescued the kitten from the farm...as he had been dumped by someone. He is far too friendly to be one of the feral farm cats.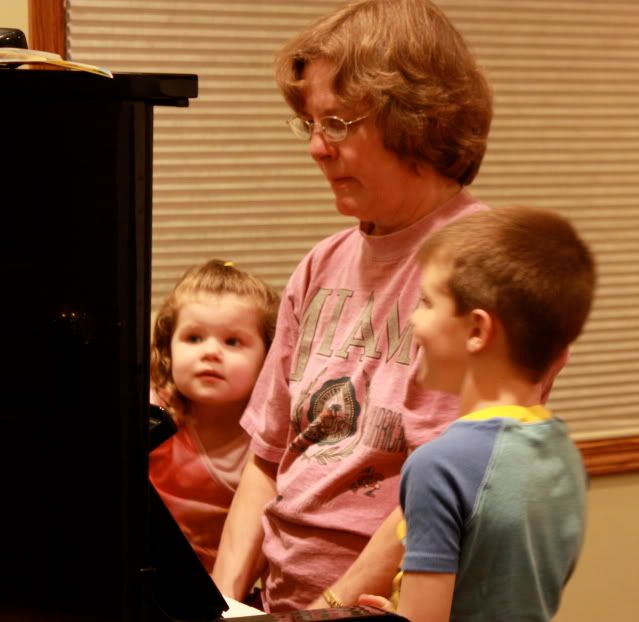 We had to leave Peoria early, so Matt could go see Bob Schimmel.
They had a great time and even got autographs!