Devin came down with an awful cold & a touch of croup. We only heard the croupy cough for one night, but she's
still
congested & miserable.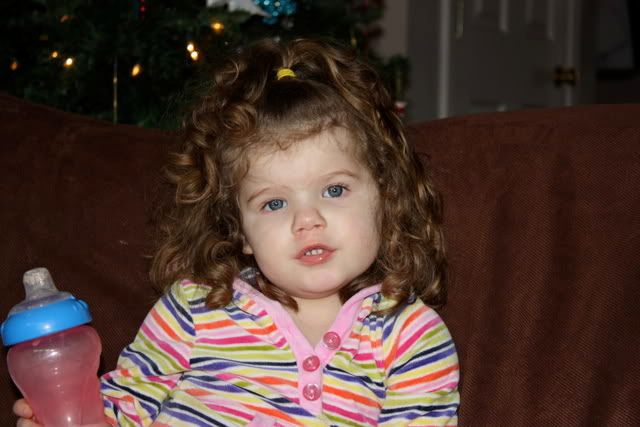 During her nap, it was finally quiet in the house.
This allowed me to hear the water pouring down the front wall of our house.
The good news: Matt found a roofing company to come out on an emergency call. It was pouring rain, cold and 3pm on Xmas Eve. He gave the guys a bottle of nice bourbon as a tip.
The bad news: The hammering woke up a cranky, sick & tired Devin.
The roofers told us what we already know.
We need a new roof. (Although this leak was not caused by the old/damaged roof)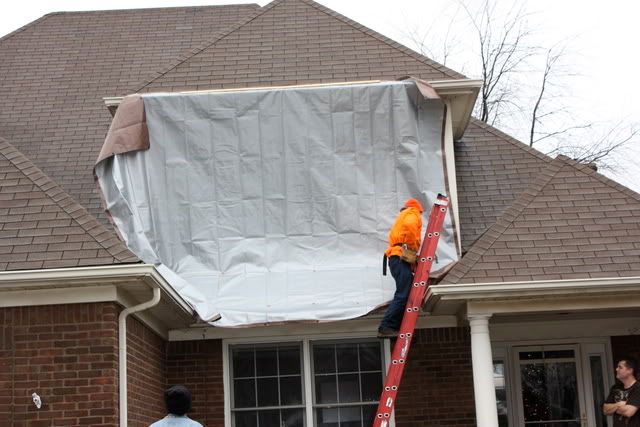 Anyway, we went over to Gramma's for dinner and presents.
This helped everyone forget about sickness, leaking roofs & tiredness.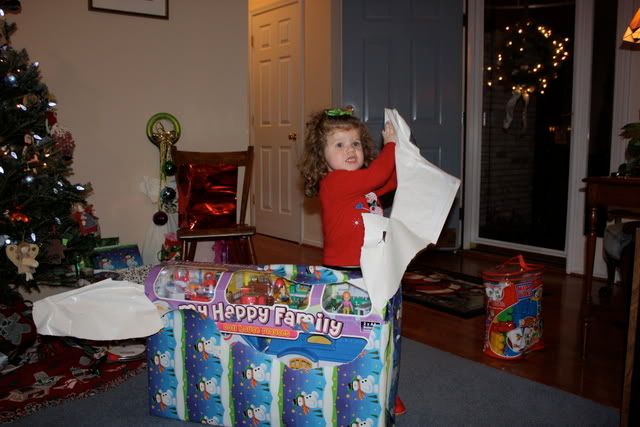 Until William turned on Mom's trash compacter. (Which isn't set up to compact)
It took about 30 minutes to get her trash can rescued from the jaws of compaction.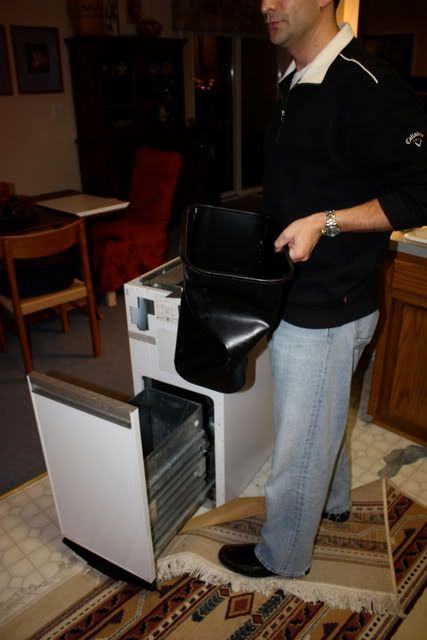 We had a great Surf n' Turf meal of Filet and Crab Legs. Yum yum yummy.