Merry Christmas 2008!
The roof tarp/patch worked well & the water stopped coming in the front room. The visible damage is minimal & we're ready to fight our insurance company for a new roof.
The obligatory cat-in-a-present picture.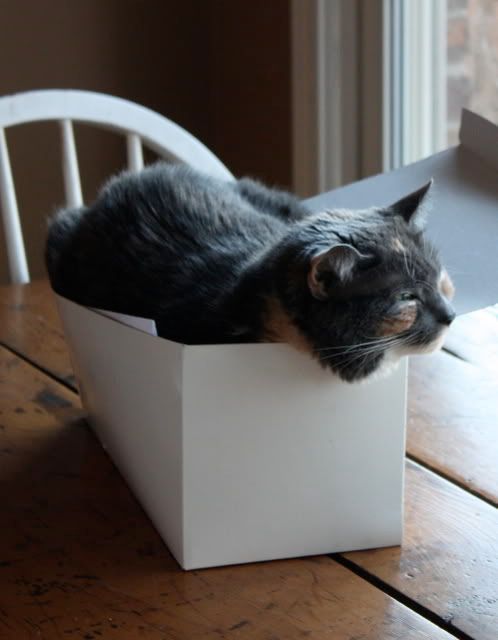 Dev's cold & cough is still bad & she's struggling to sleep.
Christmas morning started at 5:35 am for Dev & me. We let Matt sleep as long as possible, but it was finally time to open presents!
Turns out "Elephun" is lots of fun for Devin & less fun for the adult who has to constantly re-set the darn things. She does love it, though.
Check out her new "Tinkerbell" wings & delight at the Caillou toy I scored on eBay.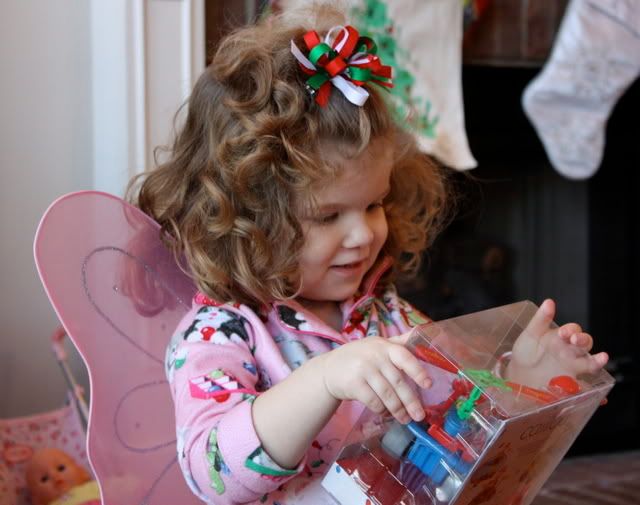 Thanks Uncle Carson & Aunt Catherine for the new guitar!
I decided to fix a different type of Christmas dinner this year.
I researched traditional Mexican Christmas dinners & made this menu:
-Baked Tortilla Chips & Homemade Salsa
-Shredded Beef Enchiladas
-Homemade Beef/Pork Tamales
-Spanish Rice
-Mexican Caesar Salad
-Ann's Apple Pie
-Homemade Cinnamon Ice Cream (made with my killer new ice cream machine)
This thing makes incredible, perfect ice-cream in 25 minutes. (No salt, ice etc...)
It's great to taste ice-cream with no preservatives and fillers. But, very rich and decadent.
My next project is creating sorbets, yogurts and low-fat ice creams.
Salsa!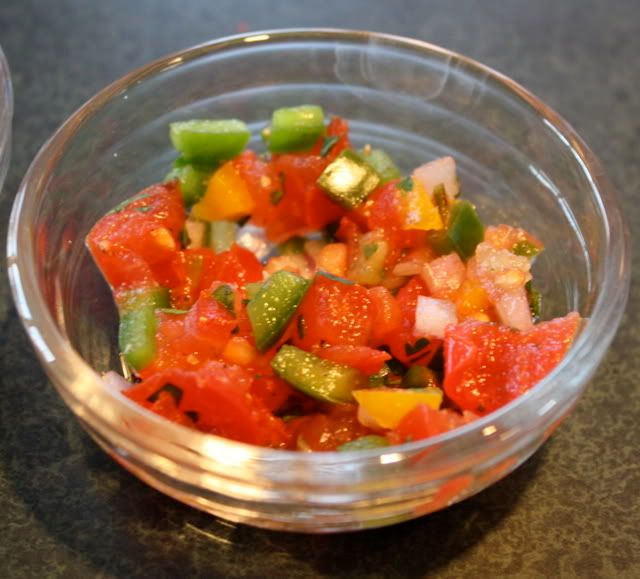 My tamales, 2-days in the making.
Ann's Apple Pie. Incredible as always.
It was a wonderful day & night, except for missing family and friends.