I was so excited to try my Telephoto lens, but I had a terrible time figuring out how to make it work with my camera. It was an overcast, but bright/glary day.
Keep in mind, I'm attempting the "impossible." At least, that's what the camera store people keep telling me.
I'm using my Mom's old Nikkon lens on my Canon eos camera. Her lens is very nice and I bought an $8.00 adapter from eBay. It works perfectly, but the camera and lens do not communicate, so I actually have to know the settings...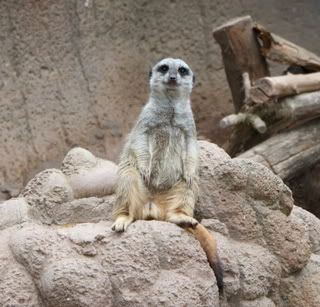 We've never gone on the weekend, but we got there early & saw plenty!
Scotty (about 1.5 yrs) the elephant is always a hit.
Matt got a few shots with the Canon Lens back on the camera. Much easier!