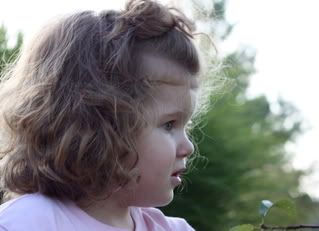 One thing she IS getting at preschool, germs!
We've had 2 colds in 3 weeks, but they've been minor. When you spend 99% of your time with someone...I can just look at her face & see when she's a little "off."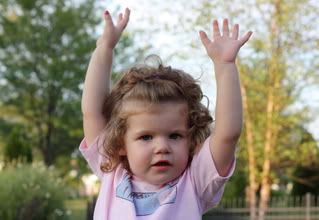 That's one cool thing about a 2 year old...they are troopers. She was insisting we eat in a restaurant tonight. She'll let me know exactly what she wants.
Me: "Dev what do you want to eat for dinner?"
Dev: "Ummmmmmm. Pusketti?"
Me: "You want spaghetti? What about some chicken and rice from Shiraz?"
Dev: "Ok. I go a restaurant and sit down. Inside. Sit."
Me: "Well Dev, you have a runny nose. So, we better pick it up to go home."
Dev: "Uh huh. I go inside and sit down."
*Repeat this basic conversation 10-15x*
She got the plan and was telling me about how runny-nosed people can't sit in restaurants.