It's the time of year, when I wake up and just about everything is sore. It's when I look down at what's supposed to be my nails and see dirty, broken, scraggly things. Also, I tend to spend ridiculous amounts of money.
Yes, it's gardening time!
It's our 3rd year at the community garden & we're (all) getting a late start this year, due to weather.
...will look like this, very soon:
These folks were ON it today. They worked from 7:45 am (when I dropped off some dirt) and were still at it after 3:00 pm.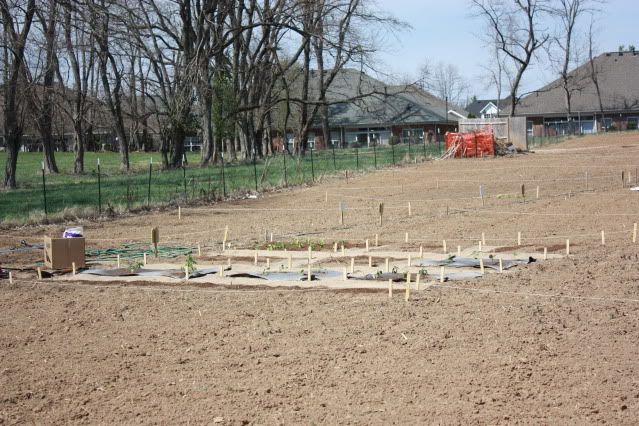 I threw this picture in...just because cats are annoying. SO glad we have the double vanities. I wouldn't want to inconvenience anyone with having to wait for a drink. God forbid they actually use their water bowl.
The better weather, means we're outside most all day.