This year, Devin's actual Birthday falls on the day after Easter. Therefore, we decided to schedule her a small Birthday party for this weekend.
The wonderful folks at Kazoing were beyond accommodating, allowing me to change my mind (due to weather) 3 times!
Let me back up a second to Thursday's photo shoot.
We had a great time with our outdoor shoot & Devin was 100% cooperative. We did 3 outfit changes, with many changes of scenery. A majority of the pictures were taken with her fancy, Birthday dress...but I also got a few precious shots in her polar bear costume.
I really liked how Jennifer (MckMama) worked with Dev. She immediately got down on her level and talked with her, explaining what they were going to do. I was shocked with the amount of pictures she took...often rapid fire, without even looking in the view finder.
After the pictures, she chose our lunch spot...Napa River Grill. (A good choice for a special lunch)
Much to Leah's delight (our cake artist), Devin gasped and giggled when she saw her Barbie cake. It tastes as good as it looks, trust me!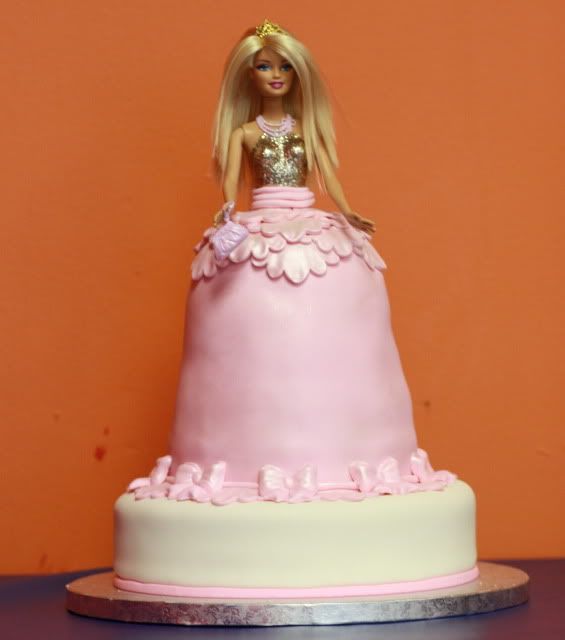 That afternoon, some of my friends (who are close to Devin) came over for cake and presents.
Look who helped assemble Barbie's Vacation House? Devin was thrilled with everything. Did you know Barbie's vacation house comes with a flat screen? (1080 p no less)