Our evening began at Z's Fusion, downtown. It's an offshoot of one of our all-time favorite Louisville restaurants, Z's Oyster Bar & Steakhouse.
I laughed at the sight of edamame.
20 minutes prior to taking this picture, I fixed Dev a HUGE serving of edamame or "sushi beans."
The food was
outstanding
, with an Asian influence.
Our table faced a glass wall to Market Street and 4th. Pretty much the hub of activity in the downtown area.
The mounted police noticed I was trying to take their picture...and kindly brought the horse right to the window.
Now the whole restaurant was looking our way!
The drinks were too good!
We finished dinner, just in time to make a quick change for the concert.
This is William's shirt from a
real
Pink Floyd concert, many years ago.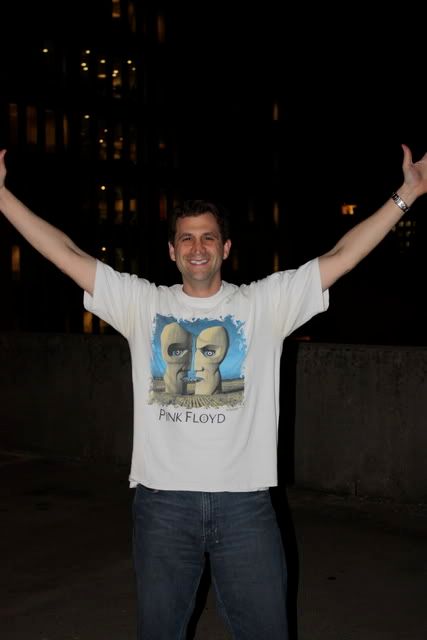 It was an excellent show!
Intermission.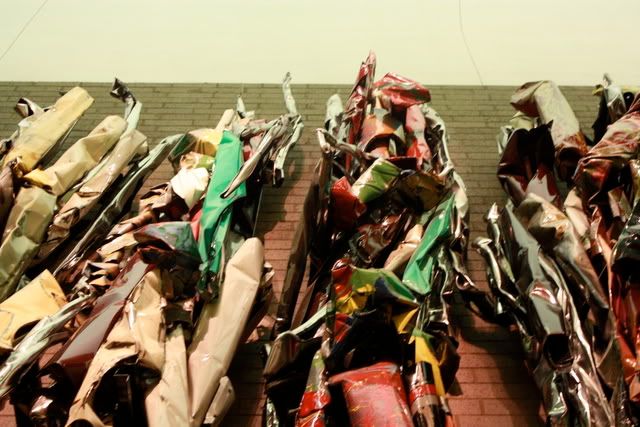 It wouldn't be a Pink Floyd tribute concert without a flying pig.
So here it is....