What a weekend!
Grandpa & Grandma Williams arrived Friday night & Devin stayed up to see them. After a few hours of puzzles, she collapsed into bed.
She slept until 8:30 am...a new late sleeping record. Then we went to the new Wild Eggs in Westport Village.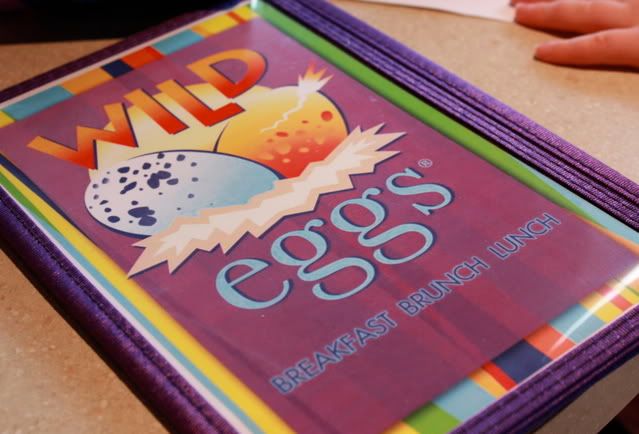 She wondered about the powdered sugar.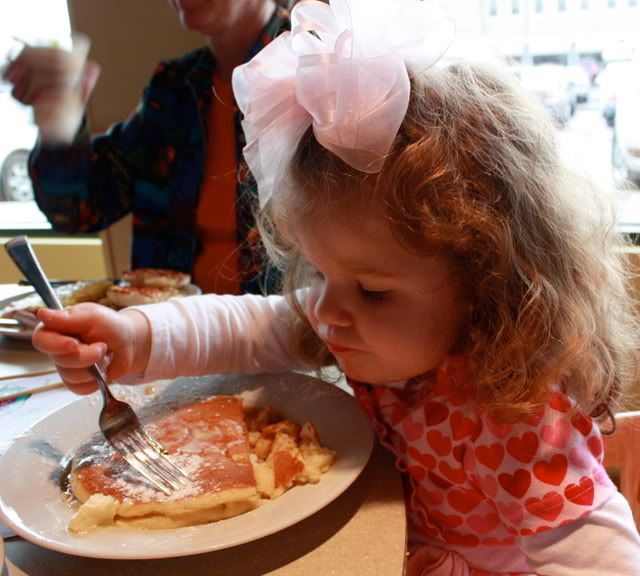 Nice Bourbon.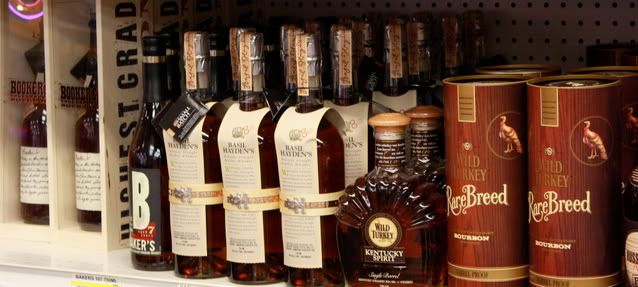 We
always
play Canasta. It's easy and fun...I like to watch Ann pick up the pile!!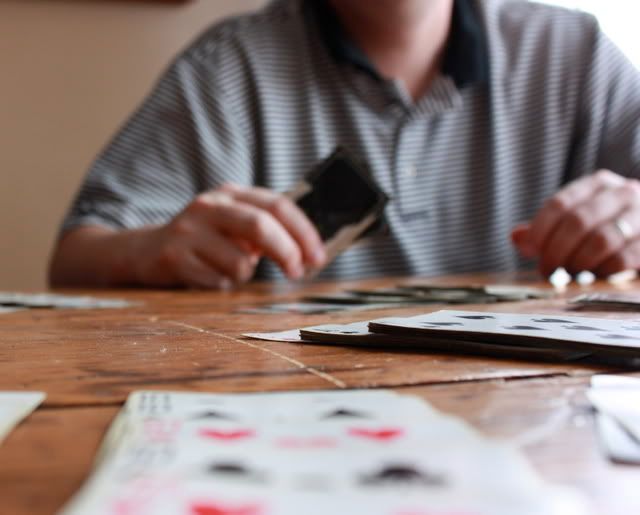 It's parachute and bubble time!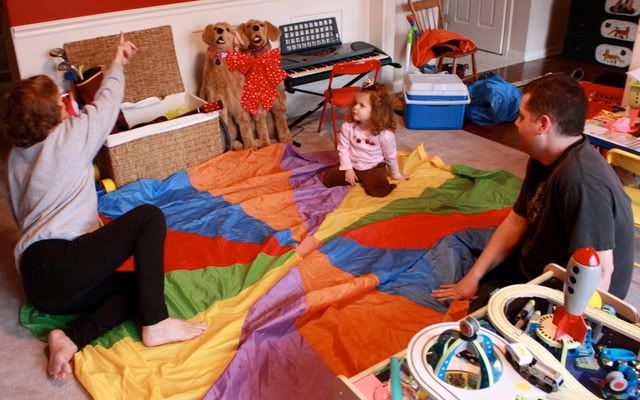 We had to say goodbye this morning, but we'll see you in March!
Oh, yeah.
I lost my tennis match in a 3rd set tiebreaker.
Although I played well overall, I was very disappointed. In fact, I'm still bummed about it the next morning...which is not like me.
I'll get em' next time.