Before: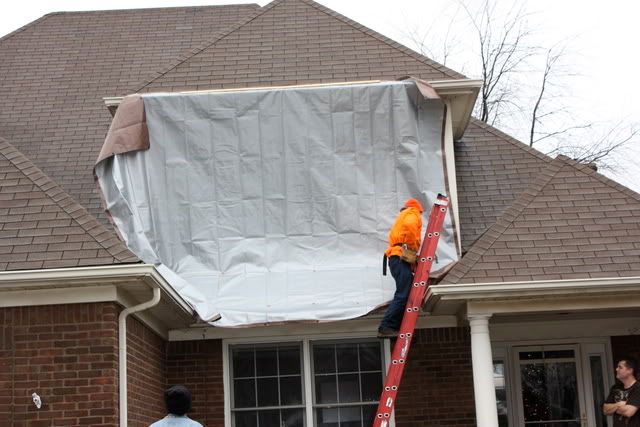 After:
It took 3 1/2 days.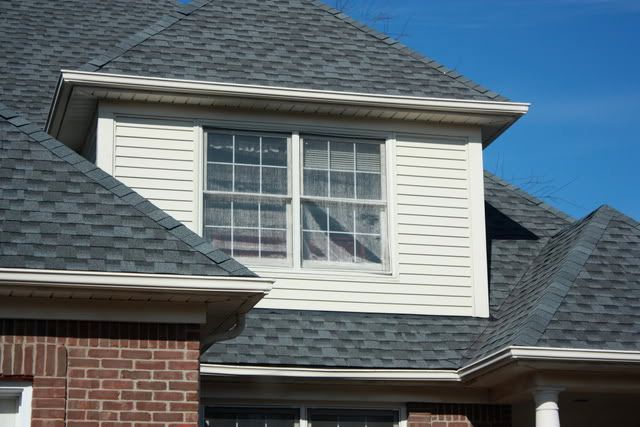 What a week. I've never been through a roof replacement.
It sucks.
Dev couldn't nap, there was no way. There was constant banging, crashing and hammering. By the end of each day, she was literally running into the walls/furniture. We tried to keep her still, by letting her watch tons of TV...but nope.
She actually did really well considering.
Both days at preschool went well & she's doing the carpool for drop-off and pick-up. I don't even have to get out of the car. Sweet!
Today at lunch.
We went to see Grandma play tennis & she gets to play with Caroline. (The front desk lady's youngest daughter...she's a bit over 4)
They always have fun & get to watch tennis, instead of chase Devin.