We've had many haircuts at the "kiddie" places.
She likes it, but the haircuts have not been good.
So, I decided to take her to a "real" salon.
She was not thrilled, but she
needed
a haircut....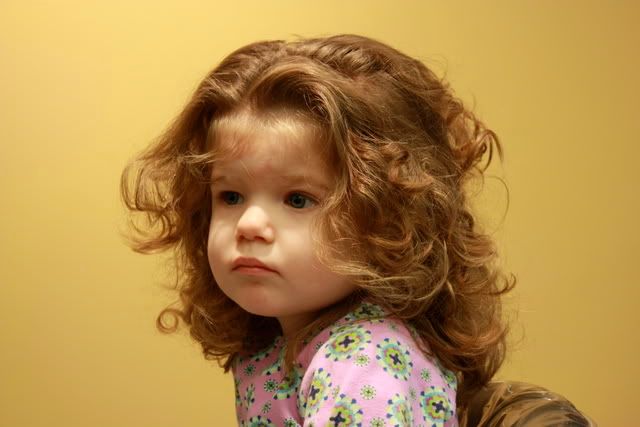 Before...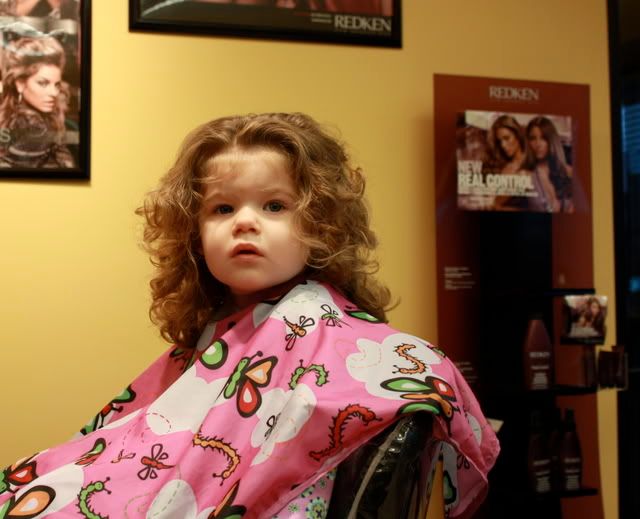 These days, stylists insist on flat ironing hair perfectly straight before they cut.
I was wondering how a 2.5 yr old would react to 30 min+ in the chair.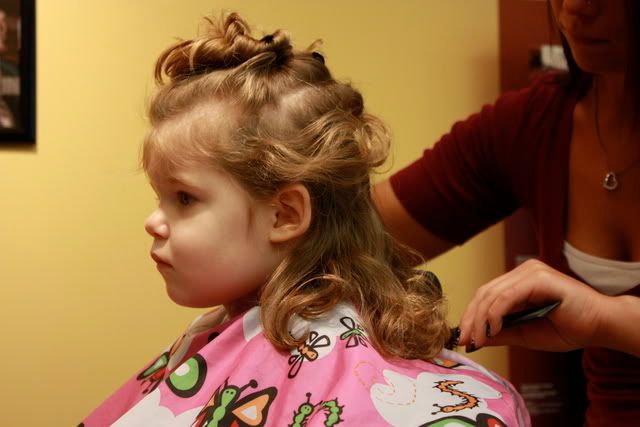 In typical Devin fashion...she sat perfectly still the entire time. It took a long time to get that hair so straight, but those tourmaline flat irons are amazing.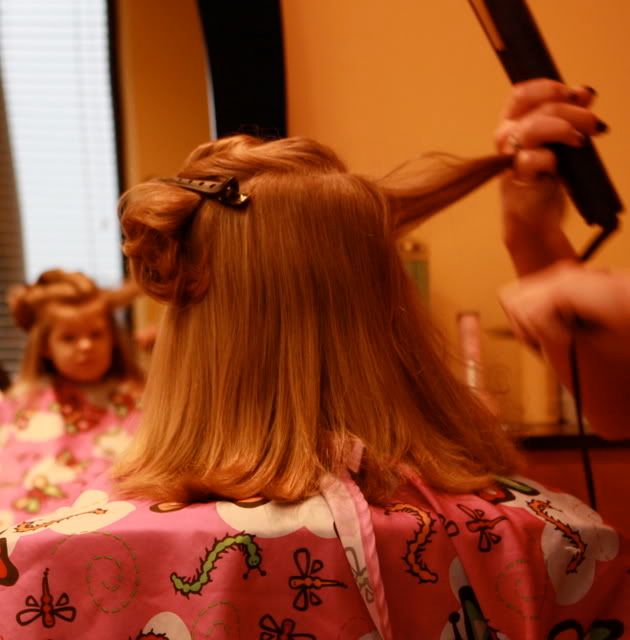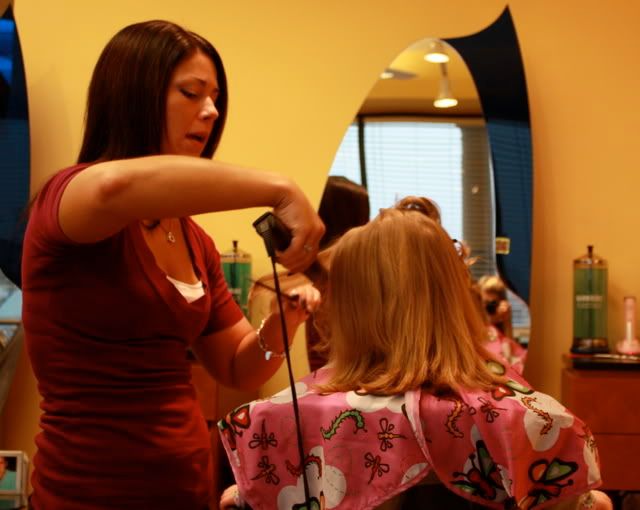 Finally, the cutting begins.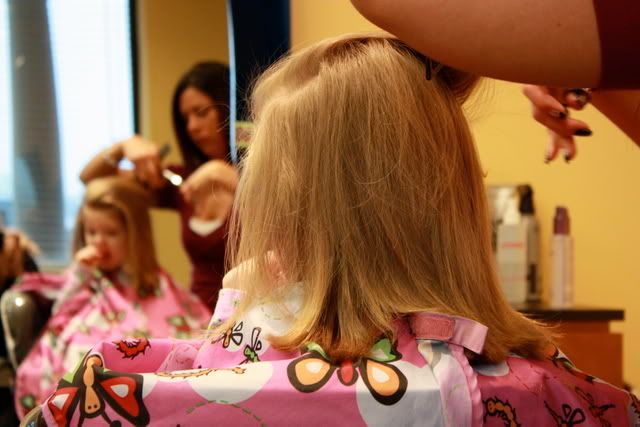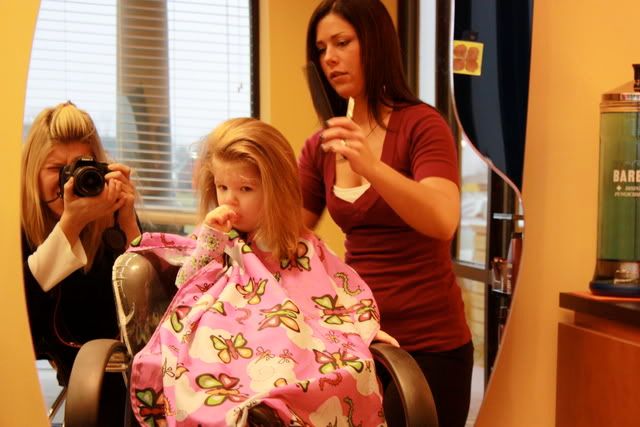 After.