Just a few weeks ago, we had our school's big back-to-school PTO picnic. It's been awhile since I made my famous (or infamous Rainbow Cake). It's SO much fun to make and even more fun to watch children discover what's inside that big, plain white cake. Sure, it's full of sugar/chemicals/dyes and everything else we shouldn't eat. But, it's RAINBOWS! What's healthier than a good dose of rainbow?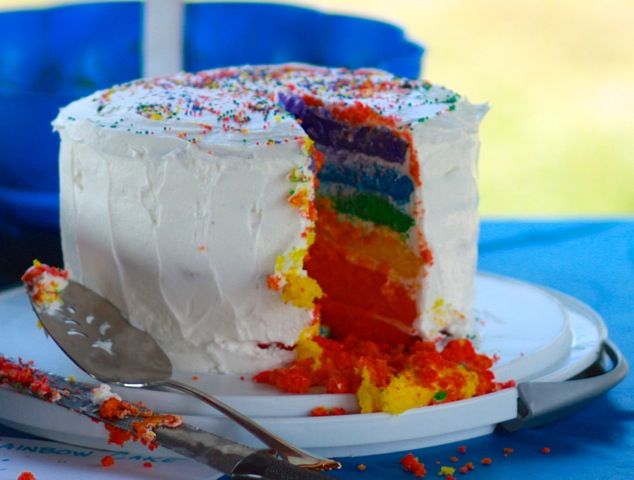 The PTO picnic was a great success, especially for the local flies and bugs. But, we shooed them off and ate anyway. Dev thoroughly enjoyed running around the park with her friends from last year and a few new friends. (I have lots of great pictures, but I do not post pictures of other children on the blog unless I have their parent's permission...and I'm too lazy/busy to bother right now)
Dev started group tennis lessons with some of her friends from school...this is one of her closest friends and they like to do everything together! We're so glad we found this class available, with one of my favorite pros at the club, James.
Everyone was asking how I grew such amazing Eggplant. Seriously, I completely ignored the plant. It was rarely watered, never fertilized and grew amongst plenty of weeds. So, that's the secret to perfect Eggplants...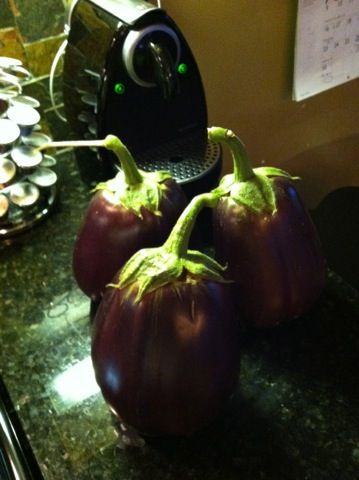 I scored twice with this thing. One, it's a great new way to take my lunch places. Two, I have a new Scrabble word to play, "Tiffin." They are native to India and I had noticed many children with these at Devin's school. Matt found one on Amazon for me:)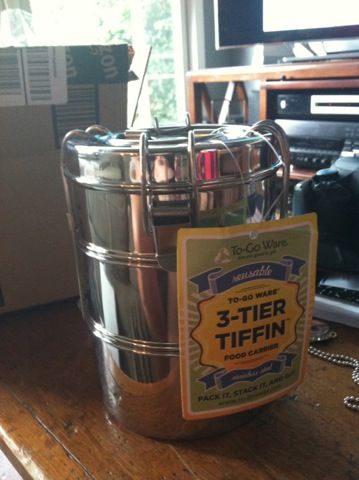 For our 16th wedding Anniversary, Matt bought me an iPad! We've had so much fun playing around with it and learning the features.
We let Devin play with it for a few minutes before bed and found these self-portraits the next morning. Interesting view of the top bunk and her sleeping bonnet. Yes, a bonnet. She feels it helps her hair in the morning. (Like Little House on the Prairie)
So, Devin has been asking to get her ears pierced for about a year now. We said absolutely not, until she was able to help care for them and understand our "rules" about earrings. Late in the summer, we thought it might be a good motivational tool for the start of school. I HATE dangling rewards and/or punishments out there in order to control behavior, but we thought having something to look forward to might help with the return to school transition. Well, that was a sucker bet. She's 100% happy at school and comes home saying, "I love school." So, it was earring time. She talked about it for WEEKS. She counted down to days, like it was Christmas morning. Finally, the big afternoon arrived and she was....much less excited.
The piercer was SO good and explained every step to Devin. After the first ear, she said "OUCH!" The lady held up the mirror and Devin's smile was absolutely priceless. The second ear was easy and we were on our way.