It was a week of firsts around here.
She's been "ready" to ride a bike for awhile. But, she needed a bigger bike and we decided to wait until the Fall to buy one. I figured the heat of the summer was best spent at the pool vs. running behind a bike and listening to her scream and cry.
After many frustrating attempts at teaching her to ride, I Googled "How to teach a child to ride a bike." They had a GREAT You Tube video about the subject and it held a miracle secret for us...take off the pedals! Once we did that, she started instantly coasting and balancing. All she had to worry about was coasting and steering. Which is a lot, actually. After a week of coasting up and down the sidewalk, I put the pedals back on and she was riding in 5 minutes. No falls, no screaming, no tears.
Thank you Google.
After many tears,
crashes,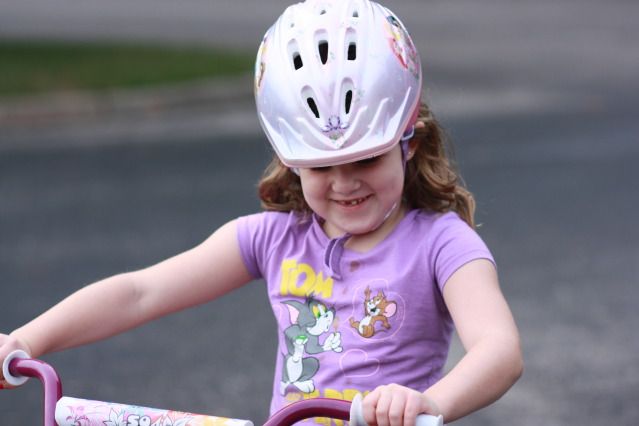 and skinned knees and elbows,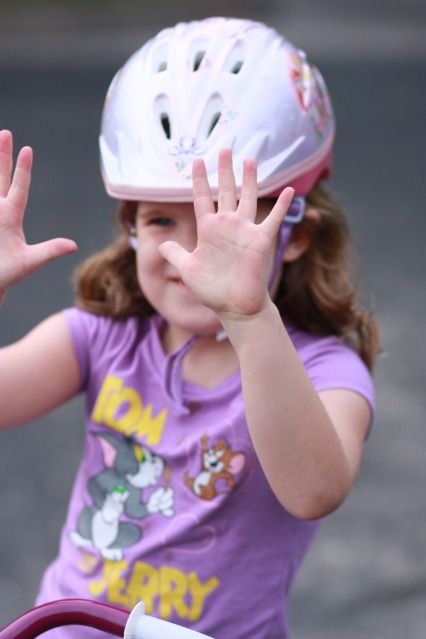 she finally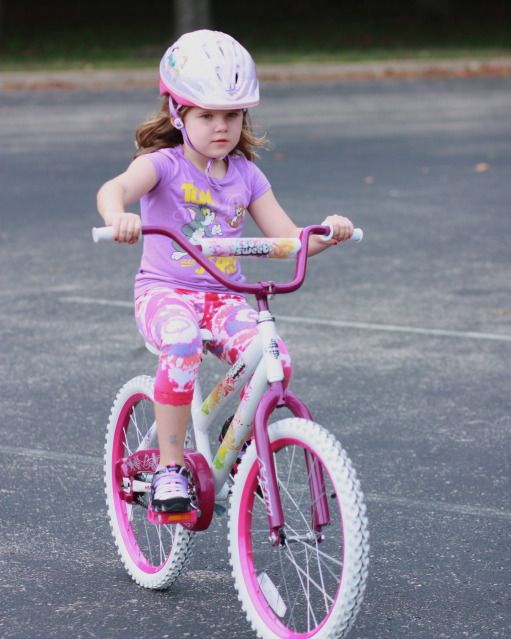 figured out,
how to ride her bike:
We are spending lots of time outside in the glorious weather.
:
I spotted this huge Praying Mantis in the garden:
At school this year, they are ALL getting violin lessons. Can you imagine the sounds?? She showed a lot of interest and excitement so we decided to rent her a violin and split a private lesson with one of her friends. The music teacher offers private lessons during regular school hours, so it's NOT another after school thing. Chess on Mondays, violin on Tuesday and tennis on Thursdays is more than enough. But, she seems happy and rested throughout the week. I've observed at school how students can really take a breather when they need to...read a book, get a snack, work on the computer. It's their choice during the day:)
She brought her first violin home. You might want to turn down the volume before hitting play: