Our town has some really nice art fairs throughout the year. Some are huge-Cherokee Art Fair and St. James. Some are smaller, like the Locust Grove Garden Fair we visited last weekend.
I was pleased to find this item:
Dev chose the red-felted headband you see in this picture. It's fun walking around the booths with her. She inspects each item...carefully making her selections. I also loved the wooden/accordion-like planters in the back of this picture. But, they looked top-heavy to me & I pictured a messy clean-up.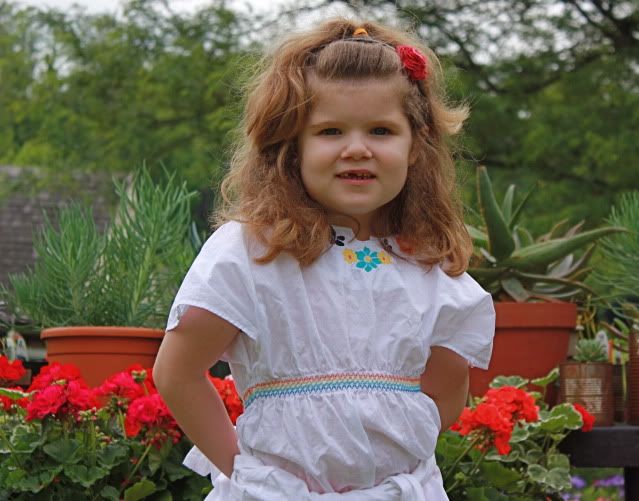 Last week was also the final preschool "event" of the year, Muffins For Moms. We walked in to see this sweet display of potted flowers. Dev was SO excited to show me her projects. (They're also growing a bean plant, which she was very proud of)
We will be forever grateful for Miss Karen. I'll never forget when Devin started repeating some Miss Karen"isms." The main one being, "...to be on the safe side." Everyone told me how lucky we were to be in Miss Karen's class & how ready for Kindergarten Devin would be...they were right.
My friend Jamie, has a new addition to their family and brought him by for a visit. He quickly became the mornings' best new play toy. Not Devin, though. She typically wants nothing to do with a baby...won't even look at it or show any interest.
Tiny feet:)