I suppose the long, gray winter has me craving color. On a trip to Home Depot a few weeks back, some bright planters caught my eye. Instead of buying all new pots (and spending a small fortune) I found some spray paint that easily adheres to plastic and/or metal. Devin helped me select some fun colors and we went to town!
We found these kitties at an art fair years ago. They were rusted and tough to see in all the brown and green. You guessed it...more spray paint!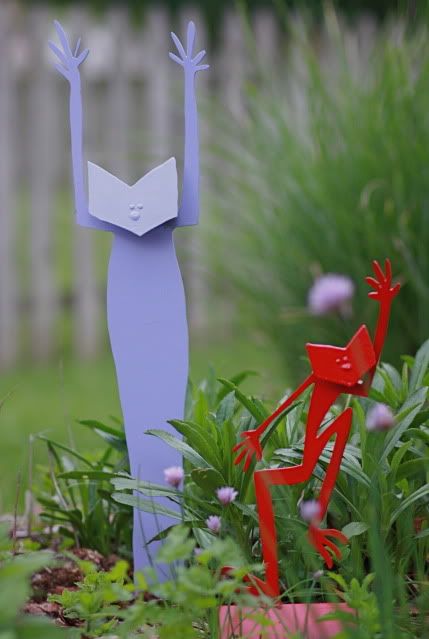 This might be my new favorite (non-Devin) picture. My Mom called right around Devin's bedtime a few nights ago and told us to look out the front window. I had just finished saying, "That's weird, it's pouring and sunny."
Double Rainbow!!!!
But, we did run around like maniacs trying to get my camera ready and not let the cats out.
I snapped this at preschool last week. I always wondered what the scooters were like she talks about. She was zooming around the "big room," having a blast.