The obligatory Mother's Day post a day late. Oh well. I started it on time!
A few weeks ago we went to the Cherokee Triangle Art Fair. In our 11 years in Louisville, we've attended the fair most years.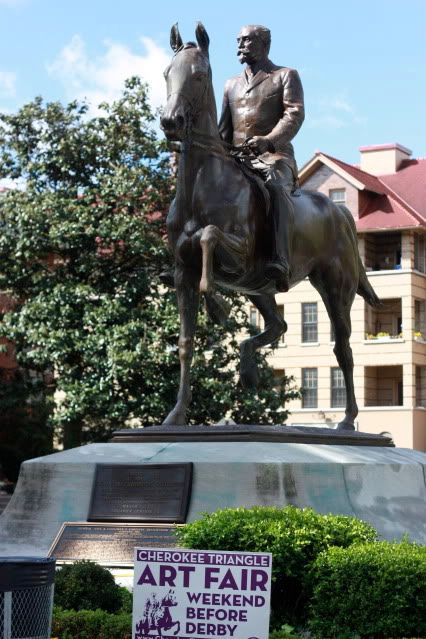 Unfortunately, they didn't have a face painter. So, I promised she could work on her own "butterfly."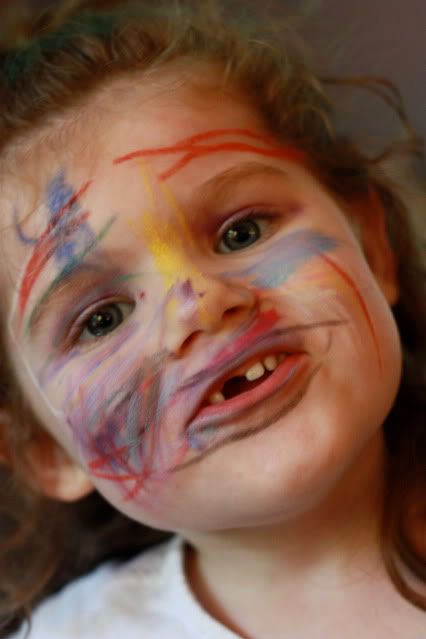 I thinks she's making a statement here with Barbie. See hows she's buried up to her neck and then forced to look in the mirror? Perhaps, it's a comment on societal expectations and the impossible standards set by our modern media. Or, maybe she's just playing beach....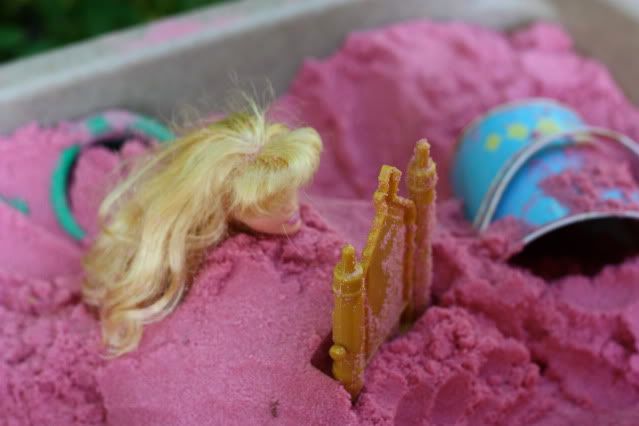 Ahhhh. My darling daughter on Mother's Day. We attended another art fair...Locust Grove this time. Mom found some old chairs to use as outdoor planters, very cute! Dev and I bought 2 bars of Vegan soap and a pair of blue crystal earrings for me.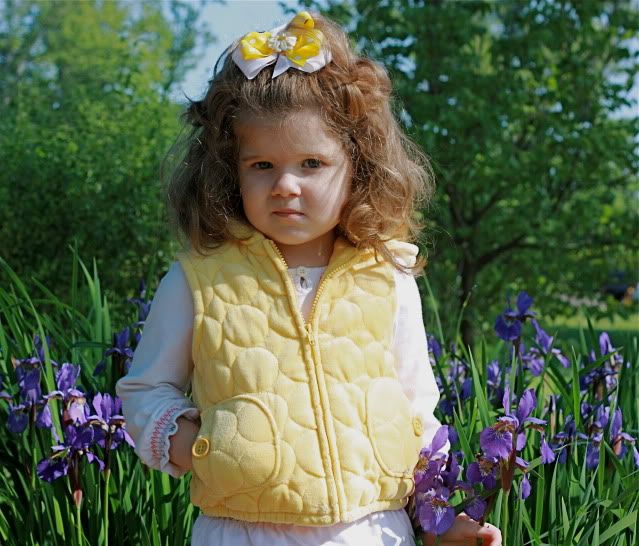 Later, Matt took my Mom golfing and I prepared dinner. We had filet mignon from the family farm, mashed potatoes and Sweet and Sour green beans. I made Oatmeal White Chocolate Chunk cookies for dessert.
Whew!