Yikes! I can't believe how fast the time is going and May is almost over. Unreal.
Although we stay very busy, there's not much new going on. Other than Devin growing like a weed. She had another allergic reaction of some sort a week ago. It seemed associated with a cold and she broke out in terrible hives. Poor thing itched and swelled, until we were prescribed a stronger antihistamine and a steroid.


Her new obsession is bracelet making. This week, she sat and strung beads together for hours at a clip. She asks me how to spell various names and searched for the letters. So, it's actually a little bit educational as well a workout for her fine motor skills.
Even with an early start, the Farmer's Market was crowded. Really crowded. Which is awesome for the vendors & it looked like people were buying quite a bit. Apparently, it was "Kids Day."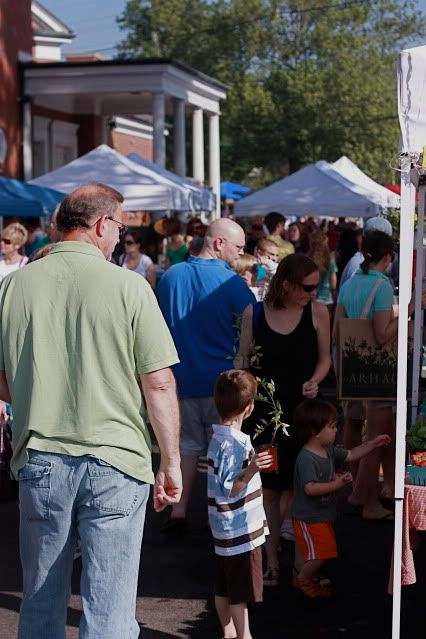 As always, this lady's flower stand was hopping. She always has different stuff....this woman got the last of the Peonies.
Dev ate an organic chocolate chip cookie and we stood in a long line for a bottled water. Our goodies included 2 quarts of organic strawberries, red potatoes, snap peas, soap, popcorn, flowers, orange cleaner and a washcloth. A pretty good haul I'd say.
I was craving a gyro for lunch, so we went to our new favorite place: