Just very, very busy!
I got my boss this awesome PR opportunity today. It's been months in the making and it finally came together!
I had several Xmas parties this week...our tennis party was quite the fiesta.
Then, I made my ALL-TIME favorite cookie...the Christmas Cut Out.
Devin loves to decorate cookies. We tackled it in several batches today.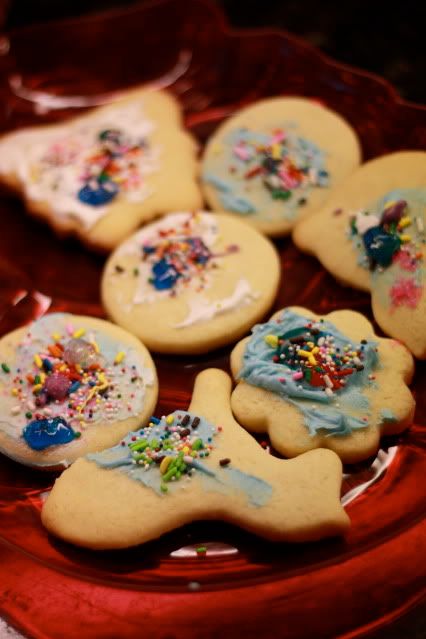 She's so excited for Christmas! It's been a joy to watch.