Last weekend was full of fun and surprises! First, Papa & Grandma made the journey down south to visit and bring the rest of our beef from the farm. This year's cow was a biggie and our 4 freezers are filled to the brim. The weather was perfect for staying inside and playing many games of Life, Quirkle and cards.
Grandma made this treasure...a jacket for Julie, with matching fur-trimmed booties. Now, Julie can be the cool doll, with her Uggs and all:)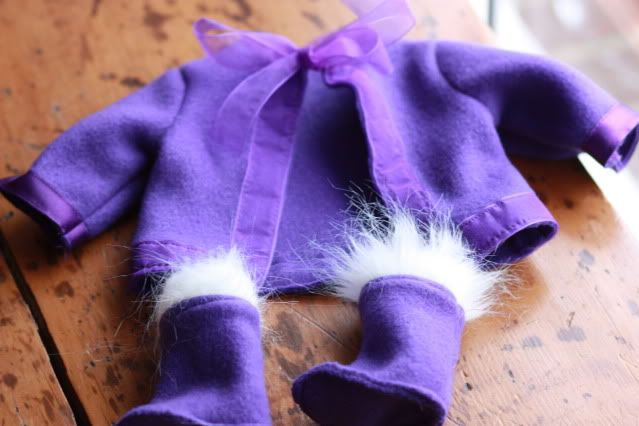 The next day, was Devin's first experience around horses at a Pony Party. She's still close with her BF from preschool, who turns 6 this month. The party was held at the
Louisville Equestrian Center
, which appears to be a top-notch operation. Devin was so excited to see everything, although the crowd of children was a bit overwhelming at first.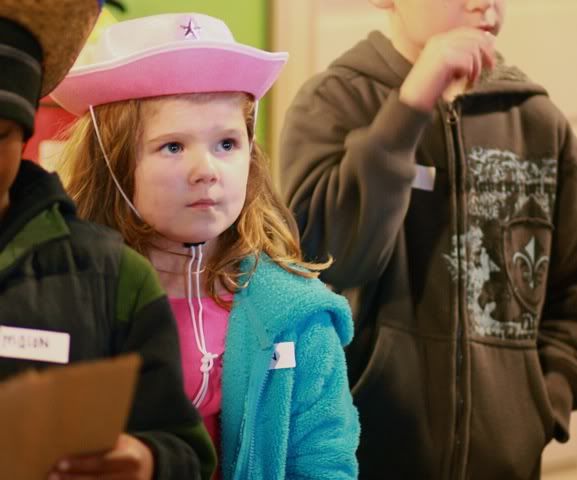 She learned about the importance of the barn cats. This friendly girl, helps keep the mouse population under control.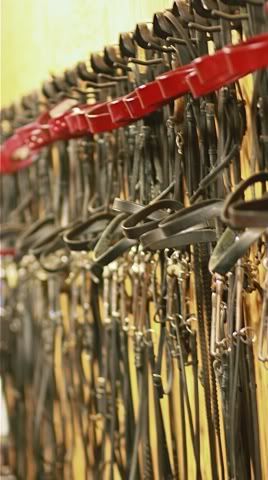 She learned you have to wear a helmet to ride a horse. And, they learned that Devin inherited my melon-head...it took several tries to get a helmet that would fit correctly.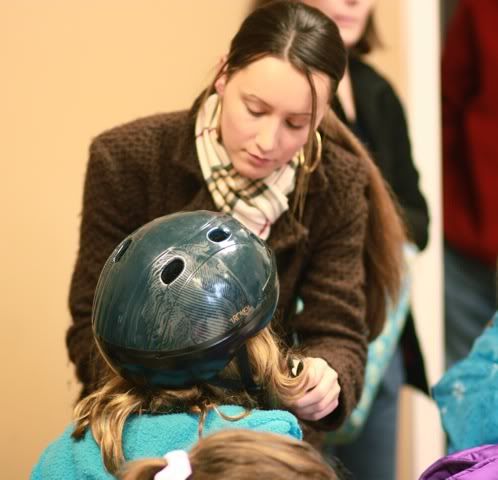 Finally, she was up and riding. The pony was led around the ring 3-4 times and then it was the next group's turn. Apparently, 7 minutes on a pony was enough to spark a major interest in horses. She, ran back to me already asking for lessons and a pony party of her own.
The last activity was finger/hand painting the side of a horse. Trust me, the horse was very happy to be standing around getting treats and attention.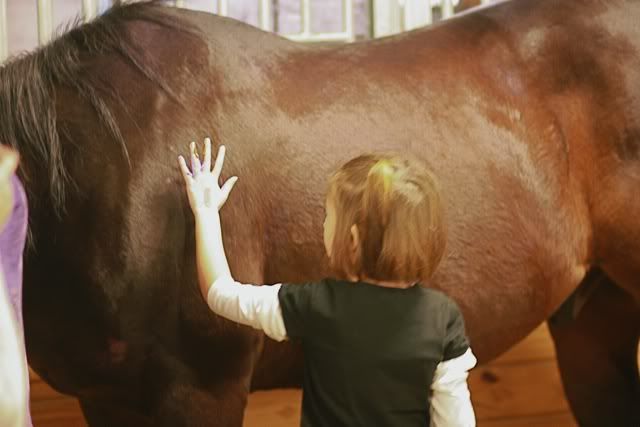 Perhaps it's in the genes. Although a bit older, I also loved horses and rode for many years.
Here I am, circa 1984.