It's been so hot the past few days, I haven't felt like lugging around my camera. So, I snapped a few pictures with my phone instead. We splashed at the Zoo splash park this morning, but (to my amazement) Dev's basically outgrown the area. She's so into actually swimming, she seemed bored by splashing and sliding and asked to put on her regular clothes within 30 minutes.
She spotted a face painting station...why not?
Then she decided to just ride the Zoo tram for several 15 minute laps around the park. We rode the carousel, pressed a penny flat and bought some butterfly wings at the gift shop.
I guess this is what goes on while I'm at tennis.
Dev's apparently painted her own face, Matt's wearing a deflated kick ball as a hat and they're swinging in a camping hammock.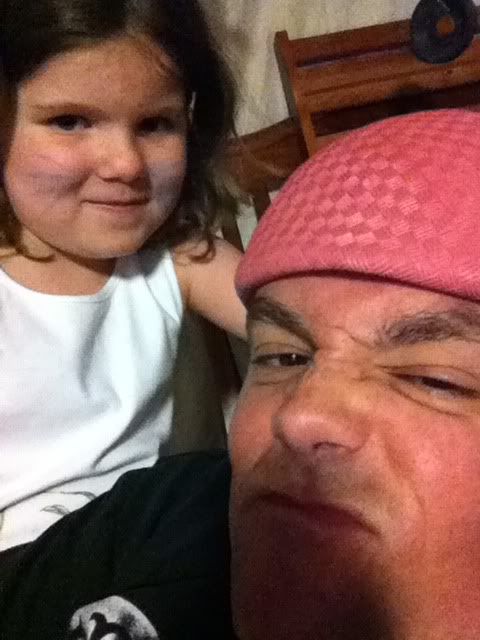 This is Matt's room aka: the Ping Pong room. Make sure you take it all in...The B&W checked floor, the old bedspread hanging around the sump pump, the CD racks on the walls, twin mattress and box springs, old furniture...needless to say, it's the catch-all room of the house.