Weird post title for a day at Epcot. It got a little ugly for a minute.
I'll start with the morning.
The big ball. Everyone loved this ride:)
See those plaques as you walk in Epcot?
We couldn't wait to get to Test Track and there was no waiting first thing in the morning. I forgot how intense that ride is. Devin screamed and seemed enjoy the fast/rough parts...the reason she chose NOT to go on it again?
The heat lamp section...she thought it might, "melt her shoes."
Imagination was one of her favorite rides and activities. Again, no line and she really loved Figment.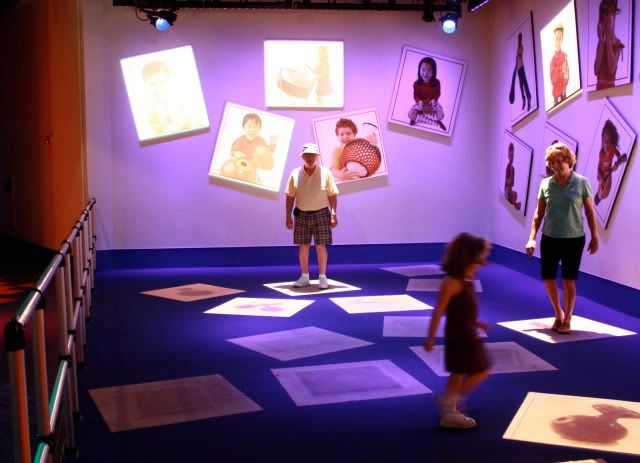 I thought they were setting up for a cooking demonstration, until they started using all the utensils as drums.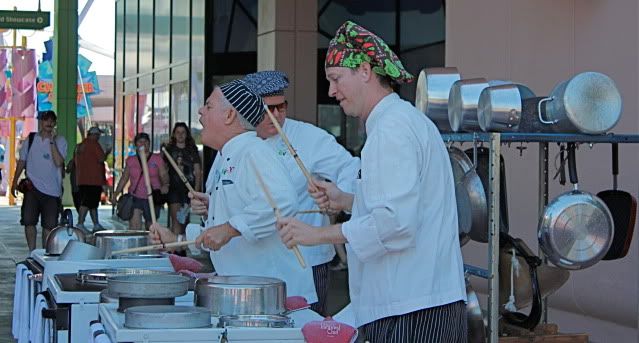 My personal favorite: The Land.
The night before Epcot, we spent some time on-line looking at the various lands and decided to eat at the sit-down restaurant in Mexico. The atmosphere is dusk at the Mayan Ruins, with a small marketplace you walk through first. Devin was thrilled and the food smelled like it was going to be amazing.
As we were seated, Dev noticed a flashing blue drink which glowed in the super-dark restaurant. She insisted on getting a blue drink, but they didn't make "virgin" versions of the blue margarita. So, I ordered one. (She did get a kid's strawberry daquiri!) Turns out, the "blue drink" is a $17.00 ultra top-shelf margarita. Which tasted amazing. And, really really hit the spot after a morning of Nemo, Figment, etc...
The food was awesome. Like, really good. Our meal was over and I went to gather our things and be sure we had everything. Then in hits me, I can't find our Disney tickets. The 5-Day World Hopper $800+ ones. And, my Driver's License is gone. I look through my purse again. Nothing. Inner panic begins and I'm immediately nauseous. So, I leave Matt and Dev in line for the Mexico ride and go to the bathroom. After collecting myself, I carefully go through everything in my purse. Still nothing.
Now, we spend the next hour retracing steps and reporting the lost items to guest services. The tickets were not replaceable and we were on Day #2 of a 5 day ticket. As we're leaving, Matt insists on checking through my purse once more. I'm actively chastising him for not trusting me to go through MY OWN PURSE, when he pulls out the tickets and license. The relief (and shit-eating grin on Matt's face) were enough to produce a few tears from me...but Dev was just happy we found the tickets
Thus...I don't know if it was the tequila or the adrenaline, or both. But, either way I was ready to go back to the condo and swim:)