It's been fun watching the seeds germinate and begin to grow. There has been a good bit of trial and error...I killed off a great crop of Basil seedlings, when I let them dry out overnight. It's nice not to worry though, as 100 Basil seeds cost about $1.50.
I'm most pleased with the tomato seedlings. I have 3 different varieties started. It's time to start looking for the 2nd set of leaves!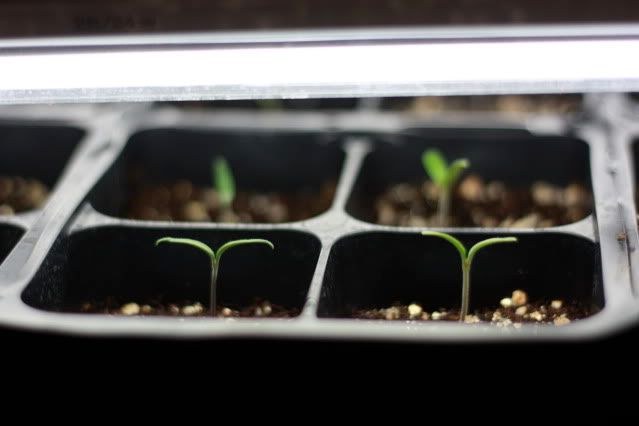 Zinnia are best started outside, but I couldn't resist trying to get some going. I plan on placing these in containers and around the home garden.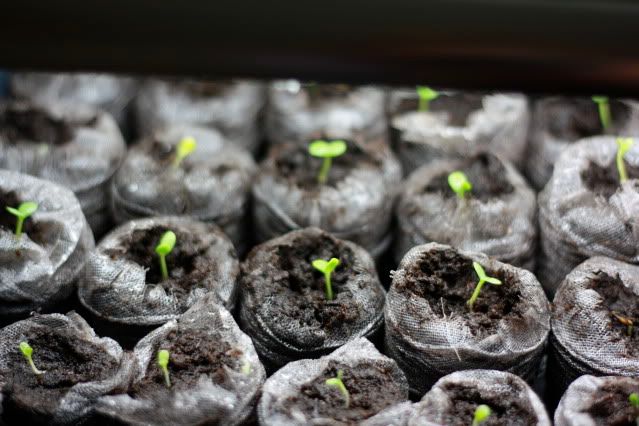 I found a great website for seeds:
Renee's Garden
These are 2 types of Zinnia seeds I couldn't find in our local markets:
"Cool Crayon Mix"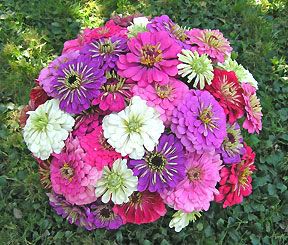 "Raggedy Ann Mix"